A few of the people who installed Ford and O'Toole went on to become lobbyists for Pfizer.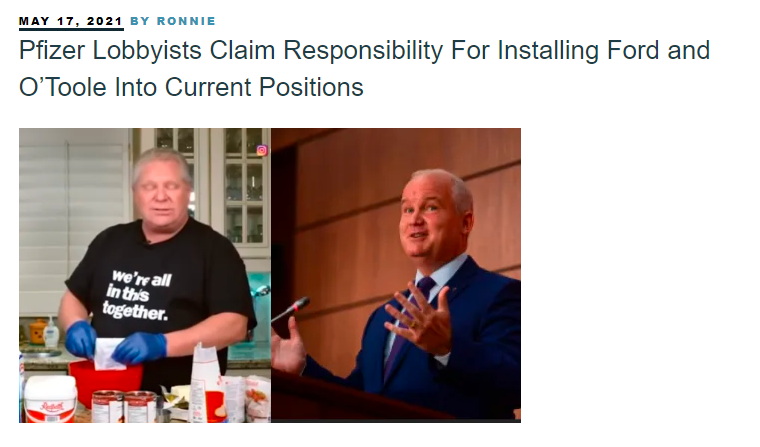 Both Ford and Wynne sat on Bill 160, not implementing it, and thus preventing it from becoming law. This would have forced doctors to disclose payoffs.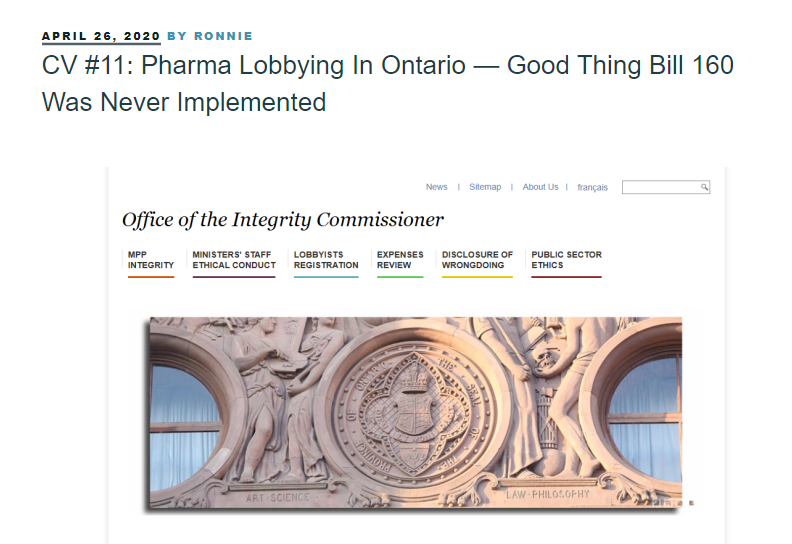 Bill 132 was an omnibus bill that included a provision to remove MANDATORY annual public disclosure on drug pricing.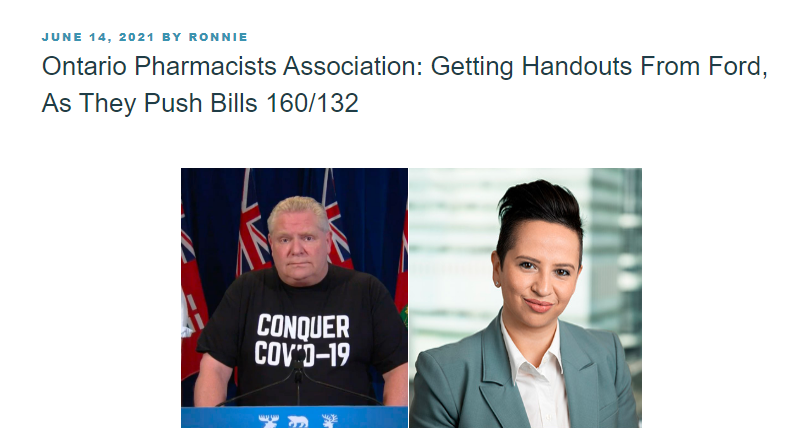 Melissa Lantsman helped install Ford in 2018. She then was a drug lobbyist working on Ford's administration. Conflict of interest?
His "Covid Communications Chief" left to become a lobbyist for Emergent BioSolutions, the company that manufactures AstraZeneca vaxx.
Shoppers has been a bit too cozy with him as of late. To be fair, both the Liberals and Conservatives (ON and Federal) are doing this.
A former top staffer in his government becomes a drug lobbyist. No wonder he's so pro-vaxx.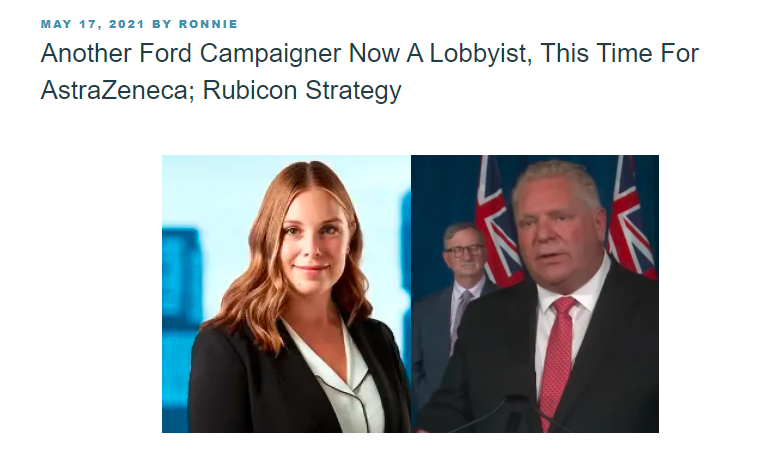 Kory Teneycke is supposed to be managing Ford's reelection campaign (for Rubicon Strategy). Several of Ford's old staffers work here.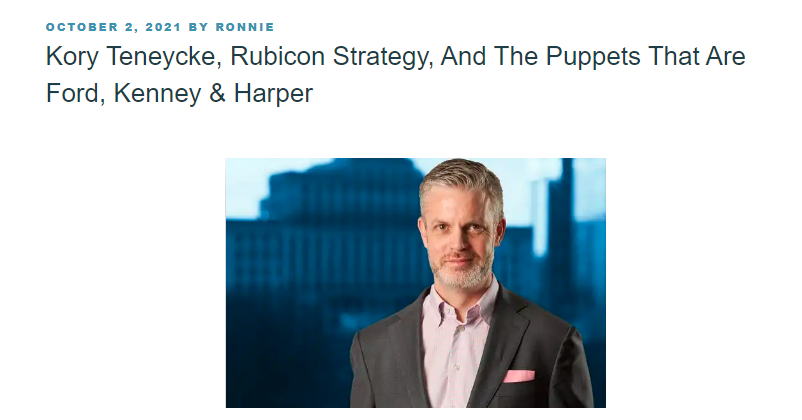 Wonder why Ontario is still shut down? Here are some possible explanations why.
In case it's still not obvious….
Ford's other conflict of interest.
As "Councillor Ford", he was found to have violated ethics rules in 2016 regarding Deco Labels and possible business connections.