Something is amiss on social media and it's not good! #DarkMAGA has reared its ugly head and a new CIA psyops is now in play!
What exactly is #DarkMAGA? According to "Newsweek" a small fringe of Donald Trump supporters is calling for the former president to seek vengeance against his adversaries by using the motto #DarkMAGA.
Dark MAGA is a post-alt-right slogan that promotes an authoritarian version of Trump in dystopian, Terminator-like images where the former president is seen piercing through the screen with blue laser eyes. The images are very dark and disturbing and promote armament and violence against fellow Americans with Left-Liberal views: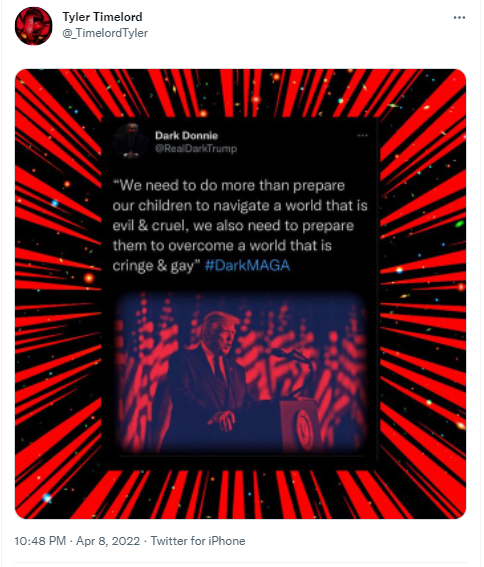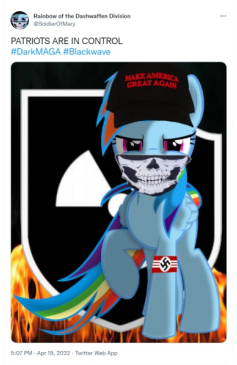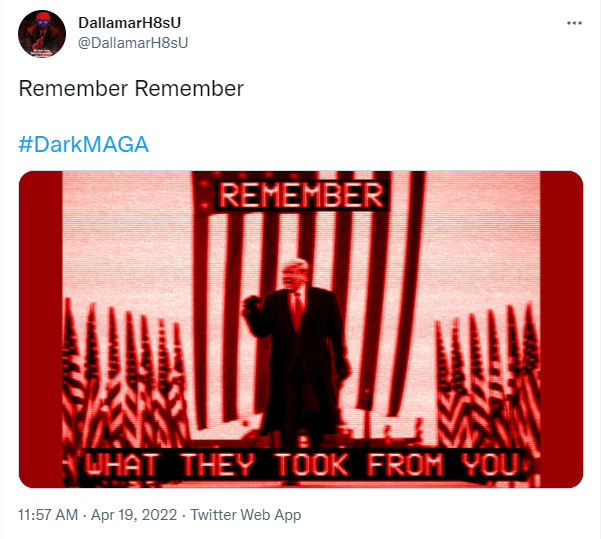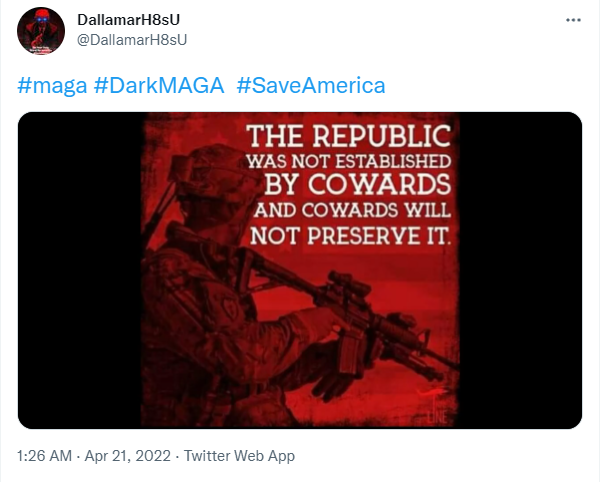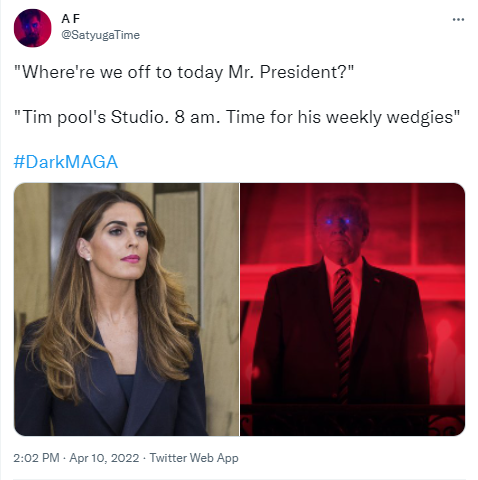 Who is behind #DarkMAGA? The hashtag first appeared on Twitter in January and has become increasingly popular. It can now be found in thousands of memes on Telegram and TikTok as well.
The Q-Anon CIA Agents-and-Bots are back and #DarkMAGA is their sequel. Coming soon to a community near you and bringing agitators, arms, ammunitions, violence, and revolution is the NWOs "Q-Anon 2.0."
So just exactly who is running this CIA Psyops on social media? Look no further than one on the trailblazers for #DarkMAGA who goes by the name "Noah Benjamin."
If you follow all of his Twitter links the source of #DarkMAGA goes straight into the "war room" of Trump supporter, Q-Anon military operative and media manipulator himself, Steve Bannon!
The very same people that brought you Trump, Wikileaks, MAGA, Q-Anon and Joe Biden are also behind #DarkMAGA! Yes, even Edward Snowden, Wikileaks, Assange and all the fuckery in the Ukraines! The "Right" is no better than the "Left." There are no sides, only the perception of sides… it's all NWO!
Donald Trump is the Antichrist?
The Abraham Accords: Chabad President Trump's Greater Israel is Born