Twitter was full of theater this week. Will America's new found hero elitist Elon Musk be allowed a seat on the Twitter board or not? Does it even matter? Seems his followers think so? But what do Elon Musk's SpaceX, Bill Gate's EarthNow and Twitter have in common? Why Dr. Fei-Fei Li the CCP's AI darling and Google Cloud of course! This den of vipers is colluding to bring mankind closer to the NWOs "human hacking" program. It's time to toss your electronics and cell phones out!
Elon Musk is in for a bad time. I'm not sure he's prepared to take on a couple PhDs, a few MBAs, and a Baroness who use Twitter once a year (to reset their passwords) and collectively own 77 shares of the company.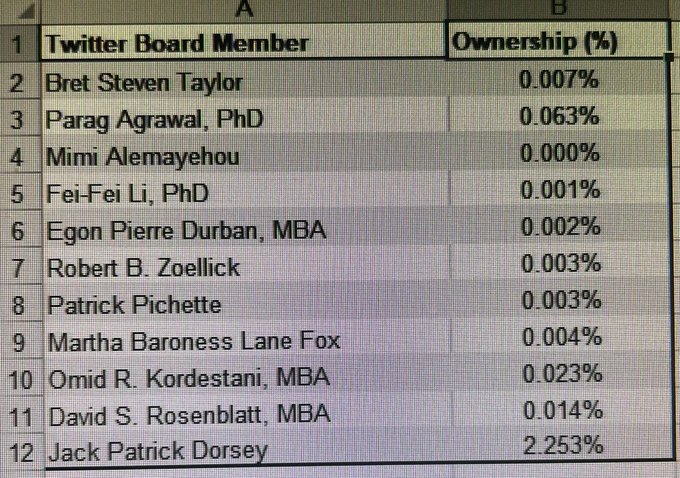 Wow, with Jack departing, the Twitter board collectively owns almost no shares! Objectively, their economic interests are simply not aligned with shareholders.
Meet Twitter Board Member Fei-Fei Li:
~Beijing born USA trained under a Soros Program
~Worked on Google's DoD "Project Maven" that developed militarized AI facial recognition program; in leaked emails wanted keep project under wraps.

Fei-Fei Li also has ties to the Chinese Communist Party, an official as an 'Independent Advisor'.
BOOM: The Elites are all one "Big Family" of Eugenicists!
Tesla's Sr Director of AI Andrej Karpathy:
~Fei-Fei Li's Stanford Graduate Student
~Specialized in Convolutional/Recurrent Neural Network their applications in Computer Vision
~Did 2 internships at Google AI
Fei-Fei Li was Chief Scientist AI at Google Cloud: "This is red meat to the media to find ways to damage Google," she wrote, according to a copy of the email obtained by the Intercept. "You probably heard Elon Musk and his comment about AI causing WW3."
LEAKED EMAILS SHOW GOOGLE EXPECTED LUCRATIVE MILITARY DRONE AI WORK TO GROW EXPONENTIALLY!
What is Fei-Fei Li's contribution to Twitter?
GOOGLE IS QUIETLY PROVIDING AI TECHNOLOGY FOR DRONE STRIKE TARGETING PROJECT!
PROJECT MAVEN… Who's being targeted?
Fei-Fei Li has also worked with MELINDA GATES:
In recent years, Fei-Fei Li's research work expanded to AI and Healthcare, collaborating closely with Stanford Medical School professor Arnold Milstein.
Both Milstein and Bill Gates sit on the Advisory Board of the Peterson Center on Healthcare.
Fei-Fei Li works at Stanford AI Lab (SAIL) with her husband Silvio Savarese.
Savarese is Executive VP/Chief Scientist at Salesforce AI Research working on CRM (Customer Relationship Management) AI Insight.
She teaches the Stanford course on "Convolutional Neural Networks for Visual Recognition" using AI. Using "Computer Vision" they know how you think, feel and how you will react.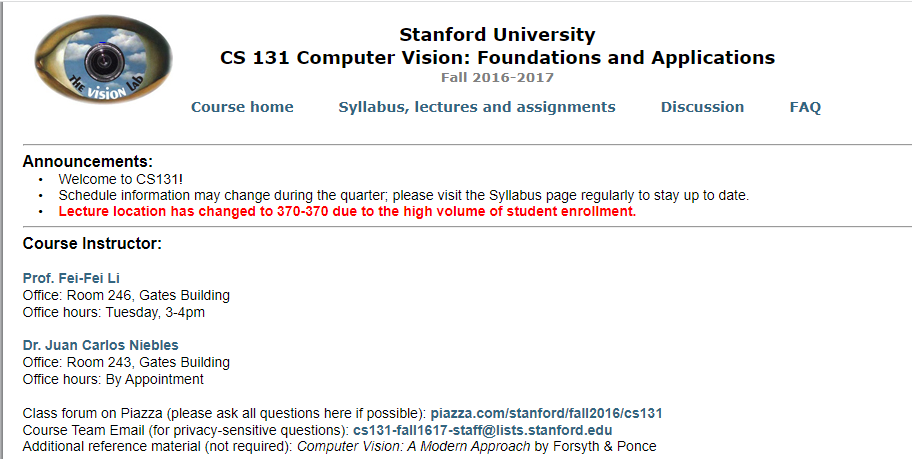 Li was a rising star at Google. She oversaw basic science AI research, all of Google Cloud's AI/ML products & a new Google AI lab in China staffed with top Chinese Scientists.
So… What is Fei-Fei Li contribution to Twitter?
Bill Gates is now funding Fei-Fei Li's & Stanford University new AI Institute centered on "Human AI" technology with partnerships with industry, governments, and NGOs. Former AI Google Chief Scientist will co-direct the new Institute.
WEFs "Great Reset" puppet Yuval Noah Harari: "Once you hack humans free-will is over!"
Here, Harari explains that C0VID is critical in getting people to accept "TOTAL BIOMETRIC SURVEILLANCE."
"Science is replacing "Evolution by Natural Selection" by "Evolution by intelligence Design"… using "Cloud Technology." I'm certain GOOGLE will help with that.
Artificial Intelligence is considered by many to be one of the foremost dangers to human society in the coming years. Hear from these three thought-leaders on the subject regarding the future of AI… Coming 2025!
Plot Twist: Elon Musk SpaceX signed a deal with Google Cloud to use the tech giant's massive cloud infrastructure for its Starlink satellite internet project. Many details of the deal are confidential including what the deal is worth.
Elon is no hero!
Plot Twist: Bill Gates-backed EarthNow will provide real-time video of 'almost' anywhere on the planet. Launched in 2020, nothing we do will ever by private. EarthNow also funded by Softbank who has been a Google Cloud partner 2011.
Plot Twist: Musk, Gates, Fei-Fei Li & Andrej Karpathy all part of OpenAI founded in San Francisco 2015 by Elon Musk, Sam Altman, and others, who collectively pledged US$1 billion. In 2019, OpenAI received a US$1 billion investment from Microsoft.
OpenAI is headquartered in San Francisco and shares the same building space with Neuralink, another company co-founded by Musk working on implanting computer chips into humans. And the vaccines have given them a pathway to your neurons!
Anyone want some "Neuro-Lace" brain interface? A Graphene Oxide-vaccine shot will do it!
They said president Trump was going to save us from the Deep State. Now it's the guy who wants you plugged into a matrix WITHIN the matrix via Neuralink? The idea that some heroic billionaire will save us is getting ridiculous Elon supports the development of "Hackable Humans".
Elon Musk's Neuralink "brain chips" trial have already started.