Clan Sinclair is the same clan Trudeau belongs to.
Aquino is military intelligence officer specialized in psy-ops and High Priest of the CHURCH OF SATAN.
Aquino is accused of child abuse at US Army base.
Michael Aquino was accused ritual sexual abuse of children.
Sworn testimony by Cathy O'Brien before the US Senate: as a child Aquino trained her as a sex slave.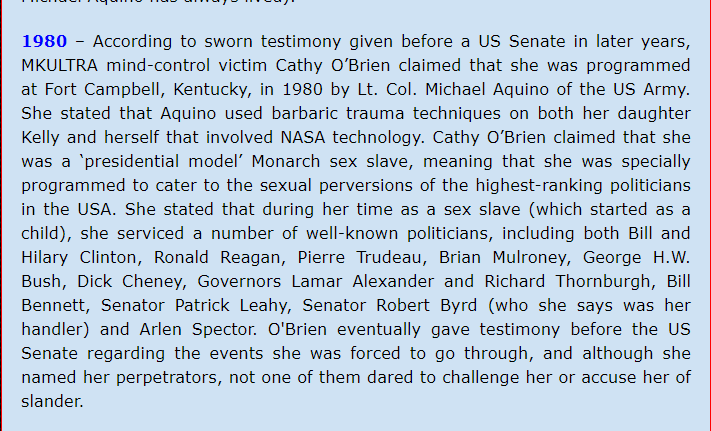 Cathy was forced to have sex with: Bill & Hillary Clinton, Pierre Trudeau, Brian Mulroney, George W. Bush.
The early Clan Sinclair were devil worshipers.
James Sinclair is Justin Trudeau's Grandfather.
The Sinclair's formed the Knights Templar that practiced Satanism.
Satanism = Baphomet = Muhamod = Islam.
Cathy O'Brien's story.
The Sinclair Clan is also related to William I of England, the 32nd great grandfather of Queen Elizabeth II. Direct Royal Family connection! They were all Satan worshipers!