Chinese State Media, I mean Epoch Times is at it again. This time, "White Lung" out of China.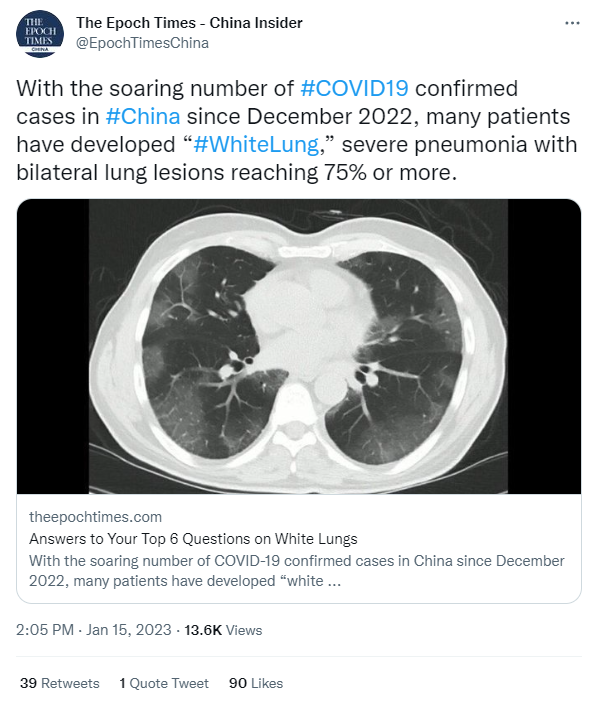 This is NOT a new Corona virus it is the result of prolonged "Magnetic Field" exposure via 5G.
Doing a CT or X-ray of the lungs will only make this worse. The Graphene Oxide has already accumulated in cells lining the lungs. Any radiation exposure will be harmful.
RADIATION EXPOSURE TO LUNGS AFTER CANCER TREATMENT:
WHITE LUNG:
What's coming is prolonged GO exposure from inhalants, masks, uptake itself, vaccines, swabs…. all while absorbing MAGNETIC FIELDS.
Huzzah, you can defend yourself from Magnetic Field Poisoning with a Scalar Wave Field Generator!
Scalar Wave Fields will Protect & Heal You from Magnetic Field Poisoning.