During the Monday, May 31, 2021 COVID19 Briefing, Nova Scotia's "top doctor" stated, in response to a reporter's question, that part of the reason the injunction is so important is to stop people gathering that are purposefully spreading "misinformation" that can effect public health.
clip taken from Update COVID-19 for Nova Scotians: Monday, May 31, 2021
Meanwhile, as a sign of the true cost of the "pandemic', help lines for domestic abuse, mental health and addictions and children's help flash across the screen as pharma pony Iain Rankin reads his script. Unconvincingly.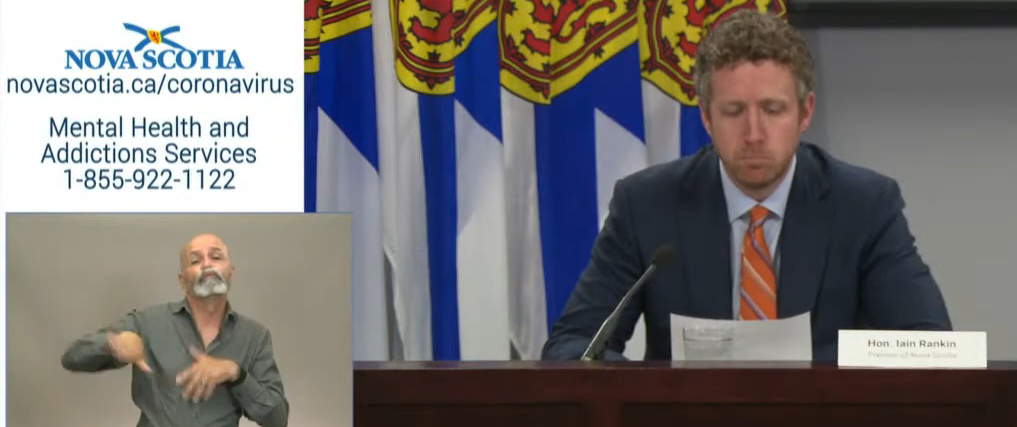 These assholes really don't want you knowing the truth.