A previously symptomless 86-year-old man received the first dose of the BioNTech-Pfizer mRNA COVID-19 vaccine. By day 15 he collapses and by day 18 he is admitted to hospital.
His presenting symptoms are: diarrhea, anemia, signs of kidney failure and ischemic colitis due to a blood clot. The patient tests negative for SARS-CoV-2 infection twice but later tested positive the day before he died due to a patient sharing his room. He died at 4 weeks and the cause of death was documented as acute renal and respiratory failure.
The doctors overlooked the blood clot, the Covid-19 infection and the vaccine itself as probable causes of death!

Fig 1 https://www.ijidonline.com/article/S1201-9712(21)00364-7/abstract
Hey… You forgot the Blood Clot
The patient presented with Ischemic Colitis a condition that results from a lack of arterial blood supply to the colon, has been linked to hypercoagulable. Gastroscopy and colonoscopy were performed to investigate the cause of diarrhea further. Colonoscopy, in particular, demonstrated an ulcerative lesion of the left colic flexure, which was histologically diagnosed as ischemic colitis.
Yet the authors failed to acknowledge clotting as possibly the root cause of death? They conveniently omitted laboratory data from the report that would have indicated a clotting issue such as APTT (Partial Thromboplastin Time), PT (Prothrombin Time), or platelet aggregate disorder? Instead they focused on their hypothesis that there were antibodies present in his blood so the vaccine worked and did its job!
No clotting here folks!
They also conveniently used the vaccine code BNT162b2 mRNA COVID-19; let's just call it what it is; BioNTech-Pfizer! Yes… the vaccine that millions are now running to get vaccinated with because… hey… it's not like AstraZeneca that causes blood clots!
How are these clots occurring then? Some speculate that the COVID-19 vaccine is not only targeting cells of the immune system, it's also targeting cells of the bone marrow which produce your platelets; the clotting cells of the body!
And studies in 2020, before the vaccine came out showed that the COVID-19 virus was binding to platelets causing people to have serious clots or stroke!
They knew before these poisons were jabbed into arms that this was the case! They all knew!
Fig 2 https://jhoonline.biomedcentral.com/articles/10.1186/s13045-020-00954-7

fig 3 https://www.ncbi.nlm.nih.gov/pmc/articles/PMC7251350/
fig 4 https://www.ajtmh.org/view/journals/tpmd/104/1/article-p63.xml
IgG – Immunoglobulin G is the most common type of antibody in your blood. They protect you against infection by "remembering" which germs (antigen) you've been exposed to. If those germs (antigen) come back, your immune system launches an antibody (IgG) attack against them to neutralizes these germs (antigen).
The COVID-19 virus contains "spike proteins" on their surface, which cause infection by helping the virus insert itself into your body cell, multiply within your body cell and then re-infecting more body cells as the disease spreads.
Scientist used the virial (mRNA) code of these "spike proteins" to make the vaccine. In theory, when you are injected with the viral mRNA vaccine it is taken up by body cells which then start to produce viral "spike proteins" and insert them on the cell membrane.
The body then builds antibodies (IgG) against them, neutralized them, and then stores this information into memory. In future, should you get infected with COVID-19 the body has the built-in memory to produce IgG antibodies which then bind to the "Spike Protein"(antigen) located on the virus thereby destroying the virus.
Normally after vaccination, IgG levels rise and then level out by day 18. In this patient they found high levels of circulating IgG antibodies indicating he was fighting off the COVID-19 virus…. except the patient tested negative for COVID-19 TWICE; first on day 18 and then on day 20. There was no virus there?
So why is he then producing IgG antibodies when there is no virus there? Why was his body launching an attack against COVID-19 when there was no COVID-19?
Fig 5 https://www.news-medical.net/news/20210330/Study-finds-rapid-increase-in-IgG-and-IgA-antibody-levels-following-COVID-19-mRNA-vaccination.aspx
So… Where's the Virus?
IgM – Immunoglobulin M is the largest antibody, and it is the first antibody to appear in the response to initial exposure to an antigen that would cause infection such as a virus, bacteria or fungal infection. This response was not launched. "Nucleocapsid IgM was not elicited indicating there was no COVId-19 virus present."
The Nucleocapsid is the genetic material of the virus (RNA) and it's protein coat called the capsid. In COVID-infected cells one would expect to see the NUCLEOCAPSID from the actual virus.
There wasn't any present? Why then are we seeing an antibody IgG response with no virus present?
Because the vaccine itself triggered the immune system to attack the body itself! The immune system was actively attacking body cells lined with "spike protein" inserts.
According to vaccine developers, this reaction should have stopped around day 18 following vaccination and the immune system should have neutralized all the spike proteins present… but it did not! The viral mRNA in the vaccine has genetically altered your immune system so your own cells are now targets!
Viral mRNA was found in all body cells: Mother Fuckers said it wouldn't happen.
Furthermore, at autopsy they did not observe any characteristic morphological features of COVID-19 infection. Postmortem examination revealed viral mRNA in almost all organs examined.
Vaccine manufacturers, Governments, Medical authorities and Media have informed us that mRNA is destroyed within the cell after it codes for "Spike Proteins"?
Why then is viral mRNA still there and why was it in every single organ despite us being told it would target the immune system only?
WTF is going on? Vaccine-induced Mass Genocide!
Some studies are now showing that COVID-19 virus may prompt the body to attack it's own tissue. If this is the case, the vaccine itself, which contains viral genetic mRNA, can potentially trigger an autoimmune response whereby the body's immune system targets cells lined with viral "Spike Proteins".
We propose that this reaction may be triggered through an inflammatory event or infection by pathogen such as a virus, bacteria or fungus.
"An international team of researchers studying COVID-19 has made a startling and pivotal discovery: The virus appears to cause the body to make weapons to attack its own tissues… It suggests that the virus might be directly causing autoimmunity."
fig 6 https://www.webmd.com/lung/news/20210129/covid-virus-may-prompt-body-to-attack-itself
Researchers in The Netherlands and Germany have warned that Pfizer-BioNTech's vaccine induces complex reprogramming of the innate immune system (the body's first line of defense; the immunity you are born with) that activates your acquired immune system (the body's second line of defense composed of specialized, systemic cells that eliminate pathogens; learned immunity).
These researchers showed that the vaccine altered the production of inflammatory messengers by innate immune system cells following infection with (SARS-CoV-2) or other pathogens (causing a reduced response in the acquired immune system. Basically the vaccine alters your immune system so your body can no longer protect you from infection!
Fig 7 https://www.news-medical.net/amp/news/20210510/Research-suggests-Pfizer-BioNTech-COVID-19-vaccine-reprograms-innate-immune-responses.aspx
Furthermore, they also found that cytokine responses (chemicals that cause inflammation) increased following vaccination when the body was exposed to fungi. Scientists believe these cytokines are evidence of an immune response called a cytokine storm, where the body starts to attack its own cells and tissues rather than just fighting off the virus.
Cytokine storms are known to happen in autoimmune diseases like juvenile arthritis. In vaccinated patients fungus seems to trigger this reaction. With a suppressed immune system this may be the reason why there are thousands of black fungus cases now in India. How many of these people were vaccinated?
fig 8 https://www.cabaltimes.com/2021/06/10/india2021/
In this postmortem, the patient had ischemic colitis and elevated White Blood Cells (no fever). Disorders related to having a high WBC count include: Autoimmune and inflammatory diseases, bacterial or viral infections, or Cancer. The patient also had elevated creatinine levels indicating that the kidneys were not working as they should. Possible causes include: a kidney infection or inflammation. Yet the patient had no prior underlying kidney problems prior to vaccination?
Did the vaccine itself trigger inflammation or did an infection activate a similar response whereby his immune system launched an attack against his own body?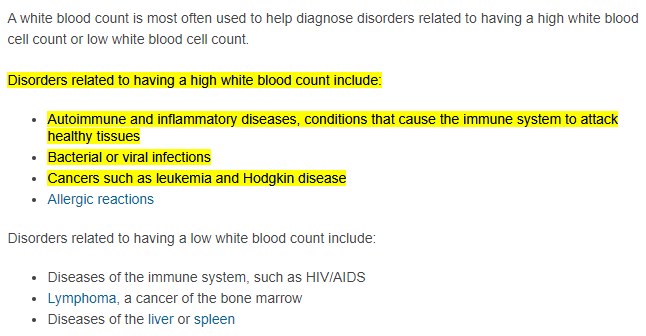 fig 9 SOURCE
We also propose a second mechanism: The inflammation from the ischemic colitis created an environment favorable to infection by COVID-19 from the patient's room mate and then the virus itself triggered the immune system to attack the body itself. This mechanism would not necessarily require a huge viral load to trigger the response and that the response would be swift; he tested positive for COVID-19 on day 24 and died less than 48 hours later. We believe this to be the first patient on record to have died from ADE (Antibody Dependent Enhancement). Here is how it works:
What is Antibody Dependent Enhancement?
Antibody Dependent Enhancement (ADE) occurs when the antibodies generated during an immune response recognize and bind to a pathogen (i.e. COVID-19 Virus), but they are unable to prevent infection. Instead, these antibodies act as a "Trojan horse," allowing the pathogen to get into cells and exacerbate the immune response.
ADE has been observed in SARS, MERS and other human respiratory viral infections including RSV and measles, which suggests a real risk of ADE for SARS-CoV-2 vaccines.
ADE has been documented to occur through two distinct mechanisms in viral infections: by enhanced antibody-mediated virus uptake into cells leading causing increased viral infection and replication, or by excessive antibody-mediated "immune complex formation" (i.e. Virus-Antibody Complex) causing enhanced inflammation and immunopathology.
Both ADE pathways can occur when antibodies bind to viral antigens (i.e. spike proteins on the virus) without blocking or clearing the infection.
Fig 10 https://www.nature.com/articles/s41564-020-00789-5
Is ADE caused by vaccines? Fuck… Yes!
ADE can result from vaccination, but these mechanisms involve infection with the virus. The rate of mortality is usually very swift. In the postmortem investigation above, the patient died within 24 hours of infection:
Respiratory syncytial virus (RSV) — RSV is a virus that commonly causes pneumonia in children. A vaccine was made by growing RSV, purifying it, and inactivating it with the chemical formaldehyde. In clinical trials, children who were given the vaccine were more likely to develop or die from pneumonia after infection with RSV.
As a result of this finding, the vaccine trials stopped, and the vaccine was never submitted for approval or released to the public.
Measles – An early version of measles vaccine was made by inactivating measles virus using formaldehyde. Children who were vaccinated and later became infected with measles in the community developed high fevers, unusual rash, and an atypical form of pneumonia.
Upon seeing these results, the vaccine was withdrawn from use, and those who received this version of the vaccine were recommended to be vaccinated again using the live, weakened measles vaccine, which does not cause ADE and is still in use today.

Fig 11 https://www.chop.edu/centers-programs/vaccine-education-center/vaccine-safety/antibody-dependent-enhancement-and-vaccines
How COVID-19 mRNA Vaccines Work:
This diagram is from the CDC (Center for Disease Control. It specifically states that the viral mRNA is destroyed once the "spike protein" in made inside immune cells. In this case study viral mRNA was found in all body body cells and organs weeks after vaccination and were not destroyed nor were they exclusive to only immune system cells.
Secondly, it states that mRNA never enters the nucleus of the cells where the DNA is made. This is also misleading. Recent studies have demonstrated that SARS-CoV-2 viral mRNA does indeed accumulate within the nucleolus of the Nucleus itself where DNA is stored.
This is very specific to the SARS-CoV-2 virus as other virus, such as the HIV-1 virus that causes AIDS, has a more difficult time entering the cells nucleus where the DNA is stored but once inside the HIV easily integrates with the DNA.
Furthermore, It states that the "spike proteins" manufactured by the cells using the viral mRNA code are also eliminated following vaccination. By day 18 one would not expect to see any IgG which would indicate "spike protein" either in circulation or on body cells.
This was not the case with this patient. IgG levels were still high day 25 indicating his immune system was still actively trying to neutralize cells lined with "spike protein" inserts. A more recent study does confirm that spike protein production is completely gone post vaccination by day 15.
However in this patient, viral mRNA never stopped producing these spike proteins which supports that he died of ADE!
fig 12 https://www.ncbi.nlm.nih.gov/pmc/articles/PMC3385939/
This being said, early research showed SARS-CoV-2 having four HIV-1 inserts. If this is true and SARS-CoV-2 virus was man-made…. Were "Gain of Function" manipulations made that would allow HIV-1 viral genetic material to enter the nucleus and alter the cells DNA? If true, those infected with SARS-CoV-2 and possibly those vaccinated with mRNA vaccines have also been infected with HIV!
From the case study, this would explain the extensive inflammation, organ damage, in the patient even though no virus was found within his body cells! We propose the vaccine itself may be causing some sort of autoimmune condition that when triggered (without the presence of a virus) can lead to serious organ damage and death!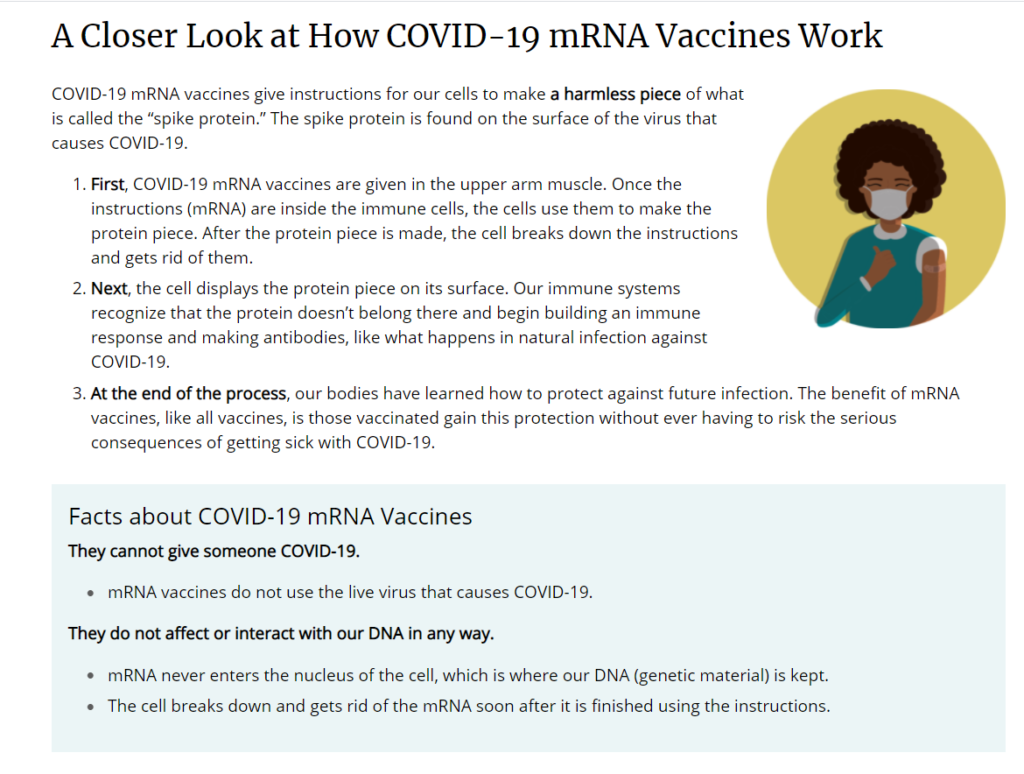 Fig 13 https://www.cdc.gov/coronavirus/2019-ncov/vaccines/different-vaccines/mrna.html
fig 14 https://www.ncbi.nlm.nih.gov/pmc/articles/PMC4147684/
Summary of the patient's history laboratory findings:

Fig 15
The fact that there was NO NUCLEOCAPSID is significant; Nucleocapsid – The genome + the protein coat of a virus. The nucleic acid (RNA or DNA) of the virus is its genome and the protein coat is its capsid. In COVID-infected cells one would expect to see the NUCLEOCAPSID from the actual virus! it confirms that ADE may have been the mechanism that killed this "vaccinated" patient. And the fact that there was viral mRNA found in every body cell is also significant because it shows vaccines are not working like government, medical authorities, big pharma and media are telling us they are; the mRNA is NOT destroyed after vaccination!
So what is it doing in your body? Perhaps this information would have deterred several people from actually taking the vaccine?
FYI: All those individuals that have chosen "mRNA Vaccination" you have now and forever more modified your cells genetic makeup. As confirmed by this study, mRNA is in every body cell! If the mRNA insert has been spliced into your DNA, your offspring will also have viral genetic material. Period! Your body…. your choice.
Is there hope? If you haven't done so already…. do not take the 2nd, 3rd, or 4th shot they offer you! You see… cells have a certain life span and they too are recycled. We believe that multiple doses are required to sustain the effect the NWO needs to activate or trigger Antibody-dependent Enhancement or this autoimmune disease. Perhaps this will extend your life expectancy? God help you and I pray for you all!
Update: Recent research shows viral vector mRNA vaccines such as AstraZeneca and Pfizer's & Moderna's mRNA vaccines all have the capacity of "genomic integration" with host DNA. Both use viral mRNA segments that code for "spike protein" and operate on a similar delivery principle; AstraZeneca's viral vector vaccine uses a weakened virus devoid of genetic material (called a vector) to deliver viral mRNA into human cells thereby initiating an immune response, whereas in the Pfizer and Moderna vaccine, the delivery of the viral mRNA segment is done using lipid nanoparticles.
It is clearly stated in this table from Sinobiologicals, a pharmaceutical company also producing vaccines, that one of the disadvantages with viral vector (mRNA) vaccines is the "Possible genomic integration of foreign DNA"; simply put, viral genetic material can integrate with the genetic material of the host itself…. your DNA!
We believe that the lipid nanoparticle mRNA delivery system used by Pfizer and Moderna would also cause a similar problem! Furthermore, they confirm that the delivery of viral mRNA "Might induce the ADE effect" and the spike proteins produced and released from this vaccine-delivery mechanism "Might induce harmful immune responses that cause liver damage or enhanced infection"…. confirming our hypothesis!