Do you actually believe that the NWO will be releasing the "cure" anytime soon? You see… they always had the cure! Now you have $ENZC coming out with statements that they have started animal studies to apply "Clone 3" monoclonal antibodies for veterinary use… will they be putting INTEL chips in our food supply next? For those that don't know the history Dr. Cotropia… aka "Super Grover" already did the human studies and Fauci tested it too! The NWO can give out untested vaccines but a drug that's been around for 32 years needs more testing?
The Sesame Street Boys at ENZC has another far more nefarious plan in store! And we believe this is how it will rollout: Wallstreetbets will start promoting it just like they promoted AMC, Dogecoin and silver… the goal is to CRASH the market and take the banks down with them! Say bye-bye to fiat and learn basket weaving… because that's what the Venezuelan's did when their currency crashed! After all Agenda 2030 is about CULLING the human population… not CURING it! Fun times!
---
"Management will be watching you!"
Zhabilov Trust is where the problem lies!
Everyone was given shares in there!
China girl, her husband…. MGM dude…. there were others!
IPF is the cure! do you get it!
IPF is what they are hiding even the patents…. the formulations….
If we had a chemist we could make our own! 2 short sequences! (mRNA) that will make proteins!
I need to know which ones they approved and which ones they did not?
No cure is coming!
---
HIV is the ultimate NWO drama. Nothing more than shell games.
"Then, in August 2010, came another landmark for Clone 3. The U.S. government's Los Alamos HIV Clinical Database published a review of Clone 3 antibody's capacity to bind directly with the 2,229 (then) known strains of HIV around the world. By searching the surface (amino acid) composition of these 2,229 HIV isolates, Los Alamos found that ninety-eight percent of them have an exact match—or conservative amino-acid substitution—for the minimal essential "core" epitope KLIC to which the CLONE 3 antibody binds. In other words, Clone 3 epitope KLIC has the potential to elicit, in active vaccination, a protective antibody ("CLONE 3") that broadly neutralizes ninety-eight percent of all known HIV strains. This is more than any other vaccine candidate whose study results have been published."
---
Now, let's dive:
From Gold Panda Article:
1. Enzolytics claims that its ITV-1 peptide was tested against human coronavirus 229E Strain (HCoV-229E) at the National Centre of Infectious and Parasitic Diseases in Sofia, Bulgaria. Here's the thing though, I live in Sofia and I can't find information about this study in local sources.
Enzolytics article stating thesis.

2. The company says the study was carried out by Petia Genova-Kalou. Looking up information on her on the Internet, it appears she's involved with a dietary supplement named EnzoImmune Active, which can be bought in Bulgaria for around $41 per bottle.
3. Logo
4. This dietary supplement is being distributed by Rosetta Lifecare Bulgaria and some investors seem convinced that EnzoImmune Active is a product of Enzolytics. However, I couldn't confirm this and Enzolytics didn't report any revenues in the first nine months of 2020.
*insert FDA document*
5. Looking at the balance sheet, Enzolytics barely had any cash reserves as of September and its shareholders' equity and working capital positions were negative
6. Enzolytics says it owns a 49% stake in a Bulgarian company named Immunotech Laboratories (OTC:IMMB). However, the latter has released this statement, disputing the share structure and claiming the ITV-1 clinical trials are its intellectual property.
Scam?
7. On December 1, 2020, Enzolytics announced that it merged with BioClonetics Immunotherapeutics, a company with technology for producing fully human monoclonal antibodies (mAbs) against infectious diseases including HIV, rabies, influenza A, influenza B, tetanus, and diphtheria.
8. Enzolytics claims that these mAbs could be used to produce therapeutics treatments for various infectious diseases, including COVID-19. According to the company, in vitro testing has shown that the mAbs are effective against over 95% of all strains and viral subtypes of HIV-1 against which it has been tested. Enzolytics is currently moving forward to produce monoclonal antibodies targeting COVID-19.
9. Under the merger agreement, Enzolytics issued a total of 295 million Series B Preferred shares. It's unclear what are the rights of the company's Series A and Series B preferred shares are, but it's worth noting that the share structure included a total of 2,797,935,953 common shares, 60 million Series A preferred shares, and 445,180,000 Series B preferred shares as of December 2020.
According to data from OTC Markets, the company currently has 2,797,935,953 common shares outstanding, which means its valuation stands at $982.1 million as of time of writing.
ITS SELLING SHARE! NO VALUE!
10. What I find interesting here is that Enzolytics had just 197 shareholders as of December, yet there were tens of thousands of posts about the company across message boards on the internet before retail investor interest gathered pace.
Name Changes: In answering this item, please also provide any names used by predecessor entities and the dates of the name changes. The exact name of the issuer is: Enzolytics, Inc
Formerly
Immunotech Laboratories, Inc
Eco-Petroleum Solutions, Inc.
Structural Enhancement Technologies Corp.
Extreme Mobile Coatings Worldwide Corp.
Extreme Mobile Coatings Corp., Ltd.
Falcon Media Services, Ltd.
T&T Homes Limited
11.
12. Share Holders
Series A shares: A series A round is the name typically given to a company's first significant round of venture capital financing. The name refers to the class of preferred stock sold to investors in exchange for their investment (initial investors)
Series A funding is considered seed capital since it's designed to help new companies grow
Series B Shares: Series B financing is the next stage of funding after the company has had time to generate revenue from sales. Investors have a chance to see how the management team has performed and whether the investment is worth it or not.
THESE ARE ALSO CALLED PREFERRED SHARES AS THEY ARE PAID DIVIDENDS FIRST BEFORE SHAREHOLDERS …BUT….THEY DO NOT HAVE VOTING RIGHTS IN THE COMPANY….. ONLY COMMON SHAREHOLDERS DO!
Common Shares: A common shareholder is someone who has purchased at least one common share of a company. Common shareholders have a right to vote on corporate issues and are entitled to declared common dividends. Common shareholders are paid out last in the event of bankruptcy after debtholders and preferred shareholders
The main difference between preferred and common stock is that preferred stock gives no voting rights to shareholders while common stock does. Preferred shareholders have priority over a company's income, meaning they are paid dividends before common shareholders.
FROM CIN:
Same patent Harry Zhabilov.
FDA Registration confirmed.
So 90 days have passed
Here is patent 1083 at the FDA?? deleted??? November 10 2020…. it was filed July 29 2020….. so looks right? But FDA deleted it???? that 1083 number was given by Rosetta?
Why would the FDA delete the patent??
But in the FDA letter it gives a report number of 1168…. let me see if I can find the report?
They deleted the FDA approval of November 10 2020????
for that patent that Rosetta is claiming is FDA approved? 1083?
wayback not loading it either? We have this letter already… the FDA approval is missing?
So we either take Rosetta's word or Gold Panda…. but Gold Panda said it was approved by the FDA?
I can't find the FDA approval? GONE?
Not even on wayback?
We either call the FDA or?
This is insane?
What if Rosetta is lying?
What if Gold Panda is lying?
What if its a poison?
---
Rosetta shows the approval on their site lists an FDA number?
Gold Panda says the same
and gives the approval link
BUT THE LINK AT THE FDA IS GONE?
Who posted this slide?
And Rosetta is working with the product, selling and continuing research. but what?
They say, ITV-1
They say it is Rosetta who will have global distribution rights. Rosetta tells me they are using patents on licence from ENZC
but that 1083 patent does not exist or has been deleted?
There is the Harry Zhabilov Patent on making the fragments then there is the FDA approval….. it's the FDA approval I cannot find?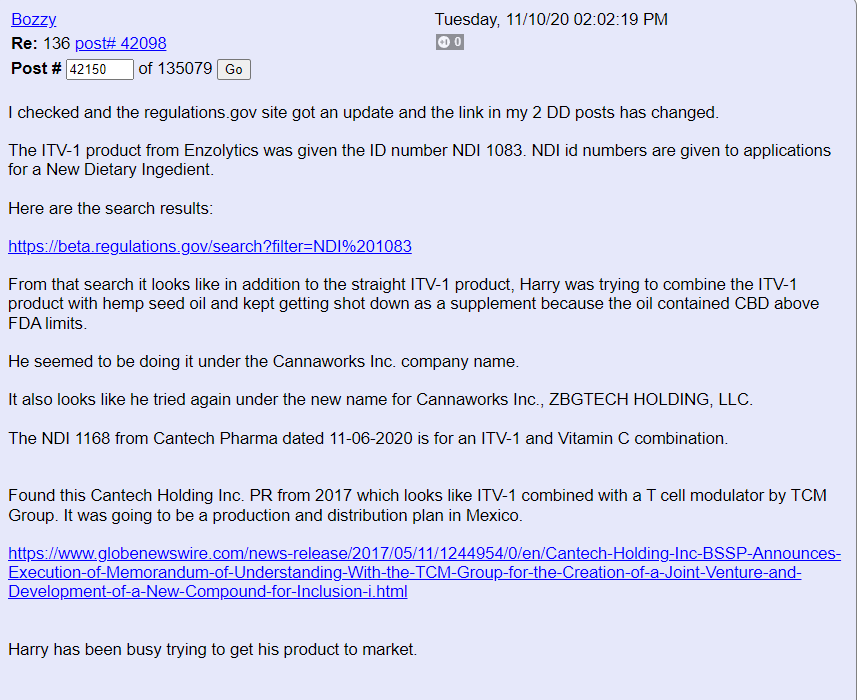 Correspondances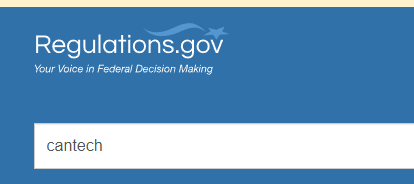 They added to the product? and they did a metal tox screen that I did not see earlier?

NDI 1083 exists!!! he filed it in 2019 BEFORE the pandemic!!!
NDI 1083
ImmunaZin cleared in 2012!
On their website CannaWorx lists patent 8309072 for their product ImmunaZin. Harry is also the inventor of this patent with the current assignee of The Zhabilov Trust.
It cleared FDA in 2012?
They blocked that website as dangerous?
The Cannaworx was blocked
---
The patent extends BACK to Virogentics
The section titled Cross-Reference To Related Applications claims that this patent (8309072) is essentially a continuation of the two patents listed for Virogentics (7479539 & 8066982).
2006 patent https://patentscope.wipo.int/search/en/detail.jsf?docId=WO2007041285
The international patent was filed in 2006
He filed SEVERAL patents? http://patentimages.storage.googleapis.com/bb/05/1f/0725ef81767fdb/US8066982.pdf
Link for the patent PDF the first one is ImmunaZin
http://patentimages.storage.googleapis.com/ef/00/54/f97a4b78a0c7f5/US7479538.pdf
ImmunaZin!
MTHR FCKRS
So ImmunaZin is the SAME product as Rosetta!!
---
Cannaworx
The thing is Cannaworx which is Zhabilov states the patent and the FDA clearance
It was FDA cleared!
Now I need to go through this crap. Back to Bulgaria.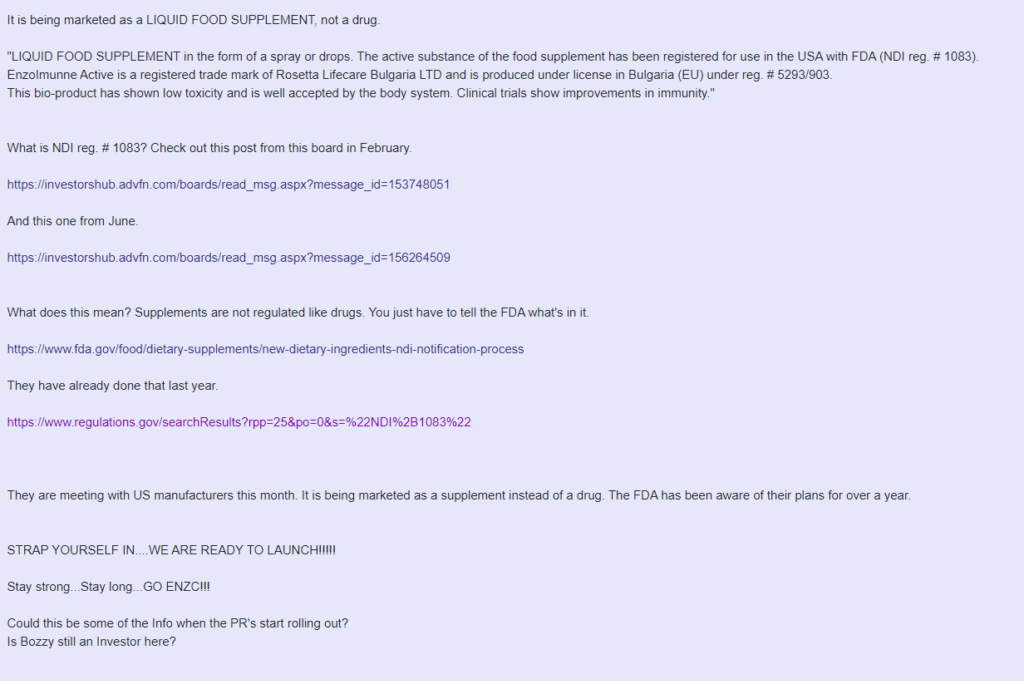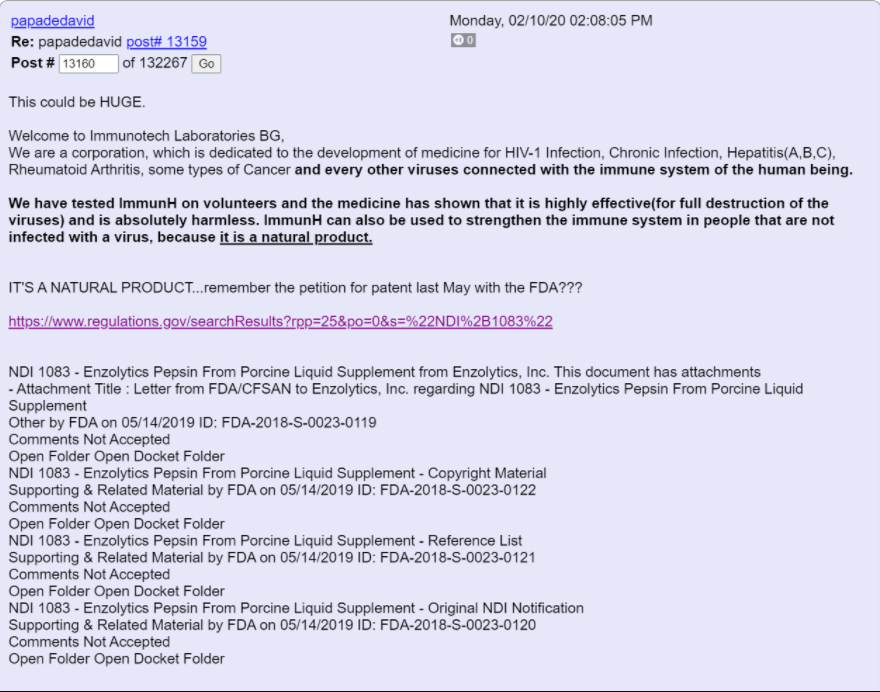 Here it is
and here it is!
under Enzolytics
---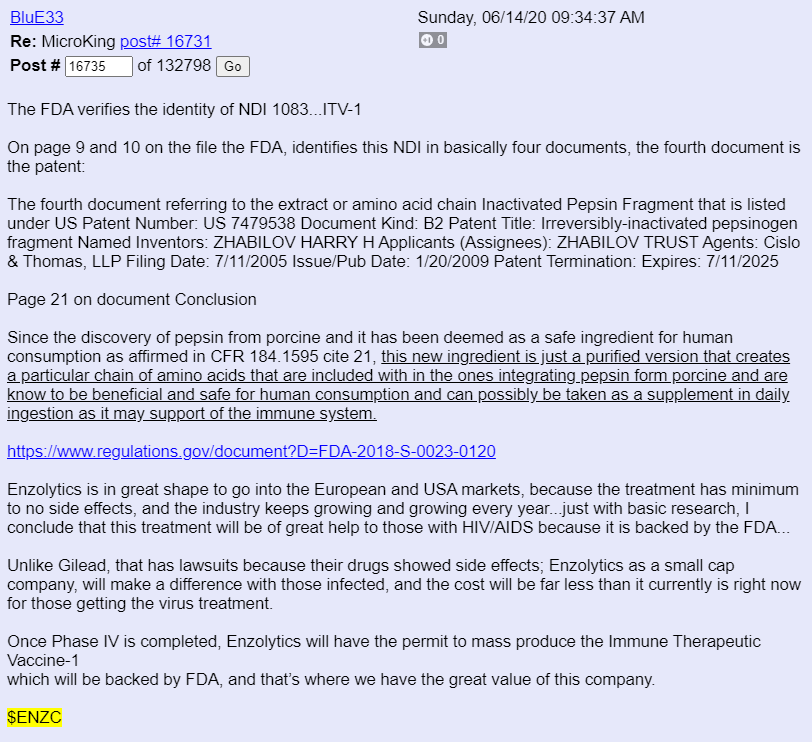 We confirmed the patent and FDA clearance Immunazin is Enzoimmune!
ENZC is just another NWO shell
well, with the final cure
probably to crash the market.
Fauci and FDA can reject it.
They are not giving it out anytime soon… see… they are doing veterinary studies!
Getting in on the boom of people taking vet meds
They already did human studies… Fauci tested it too! they can give vaccines but not a drug thats been around for 32 years??
WallStreetBets will start promoting it just like they promoted AMC, Dogecoin and silver… the goal is to CRASH the market and take the banks down with them!
Wow… i hope ENZC stays a penny stock….. you see…. that's why its a penny stock…. people can afford to buy it! fuckers
WallStreetBets is a reddit account… they use small time investors
---
But you should know they had the Patents in Japan and Australia as early as 1995 but I want to see if they were filed before that? See? History!
So digging old patents
History deleted!
So to be approved in 1995 means they were working on it before that time….
So they did not want the Cannaworx stuff pinned on Harry? but we already posted that FDA document in that we want a chemist file?
To find all their shells is almost impossible?
There is a Multi-Pharm in QUEBEC 1980!
Claude Sheppard…. the history fits in with the HIV tainted vaccines?
Goes back to the 70s
If this is the SAME Claude then he's a Desmarais boy
He was involved in the Morgentaler case
fuck these lawyers… looks like he LOST the case for the Morgentaler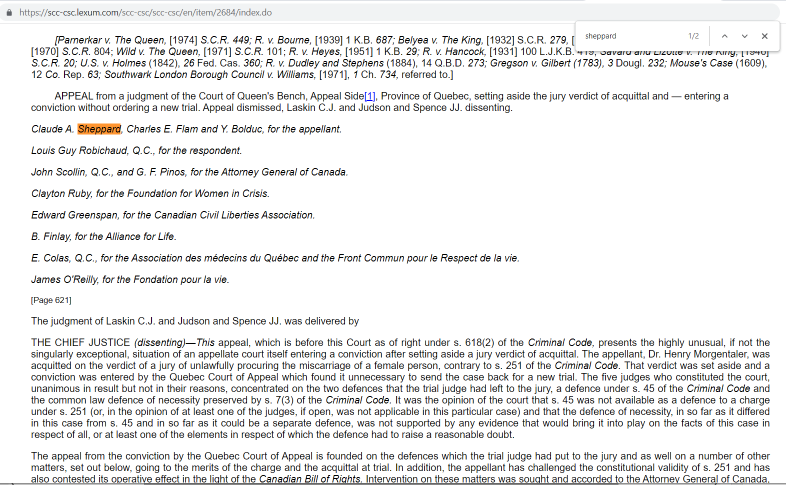 It has to be him…. crazy. just crazy….. I can dig and more would come out… choosing to stop here……
---
Do you see John Vulchev here with Harry? 2001
Bulgaria?
HIV?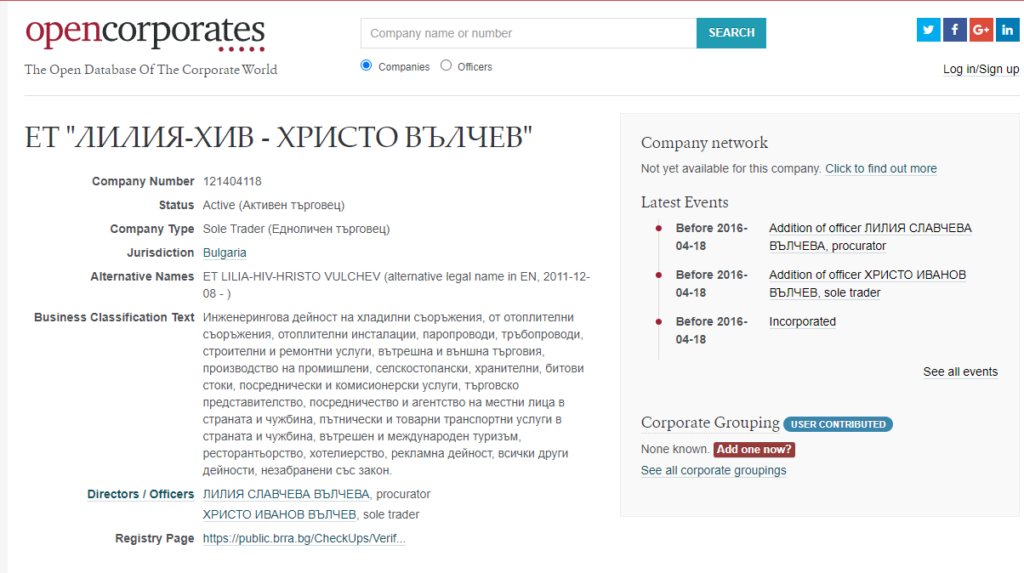 Lily HIV Ltd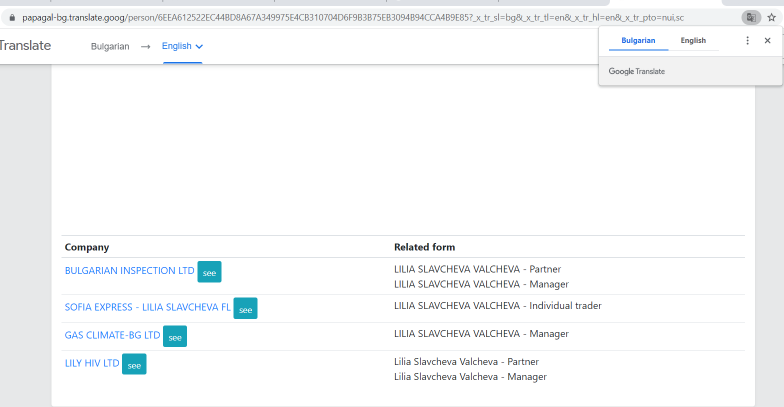 There are two companies at the Lily HIV site
It wasn't Lily HIV….the Bulgarian translation in that file…. I think it's Eli Lilly & Co? No proof but?
"We aren't focusing on the HTLV-III virus," a spokeswoman for Eli Lilly & Co. says, though she adds that the firm's basic immunological research "could lead to progress in a wide variety of immunological disorders."
From a 1985 article…. Lilly not focused on HIV but several Autoimmune diseases!
"a variety of immunicological disorders"
It was always autoimmune…. never HIV
Eli Lilly CEO worked with the Bush administration
Irving Sigal the inventor of protease inhibitors for HIV…. his father Max Sigal was with Eli Lilly….. I think that Bulgarian
unit might be an Eli Lilly front?
Or how Rudy Giuliani's speaking tour early in his 2008 Presidential campaign was secretly bankrolled by Eli Lilly, another giant pharmaceutical company. George Bush, Sr. presided over the Executive Board of Eli Lilly, Inc., from 1977 to 1979, fresh from his stint as director of the CIA. The company is controlled by the Quayle family of Indiana (remember Dan Quayle, Bush Sr.'s Vice-President?). Bush's Budget Director Mitch Daniels was also a Lilly senior executive. Lilly boosted the sales of Sen. Robert Frist's book on bioterrorism, published after 9/11, by buying 5,000 copies and distributing them to doctors, and Sen. Frist submitted an amendment to the Homeland Security Act limiting (by name) Eli Lilly's liability from lawsuits brought against them by people suffering negative reactions to vaccines. …. On and on and on ..
BOOM!
Eli Lilly & Co….. aka….. the CIA
Look at the dates BUSH was on executive board of Eli Lilly
Eli Lilly produced the Jonas Salk Polio vaccine
Now you know how…. so why call that Bulgarian company Lily HIV?
That was the translation to English
Eli Lilly was there for Polio and they were there for Hepatitis B Vaccines in the 70's which introduced HIV
and they are here now for… the cure?
There were also Eli Lilly former reps on Trumps WARPSPEED project
Who the hell is Eli Lilly???? They even helped sign the Homeland Security Act???
They sit on the executive board too
They are key to mental Health Drugs that they are pushing like candy to treat "unhappiness" aka… depression
History: Bush assigned Lilly to the Global AIDS Alliance with a 15 billion dollar ticket too! Man… they were always in charge!
and they also handle mental health initiatives…. all drugs
Lilly is currently the largest manufacturer of psychiatric medications and produces Prozac (fluoxetine), Dolophine (methadone), Cymbalta (duloxetine), and Zyprexa (olanzapine).
ENZOLYTICS made it a point to share that Eli Lilly stopped their monoclonal antibody research… noting that Lilly's drug was probably not targeting all the sites necessary to immobilize HIV/COVID
We welcome the recent news from Eli Lilly regarding its production of monoclonal antibodies for treatment of COVID-19 patients. We note that experts agree that for a monoclonal antibody therapy to be effective, a "combination" (or "cocktail") of such antibodies used in combination will likely be needed. Dr. Anthony Fauci, head of NIAID/NIH, has repeatedly clarified (as recently in his keynote address at the AIDS International Conference) that a success in treatment of such viruses can be expected to be found in the use of multiple broadly neutralizing HIV antibodies – meaning several antibodies that neutralize a broad spectrum of a virus in its numerous mutation forms.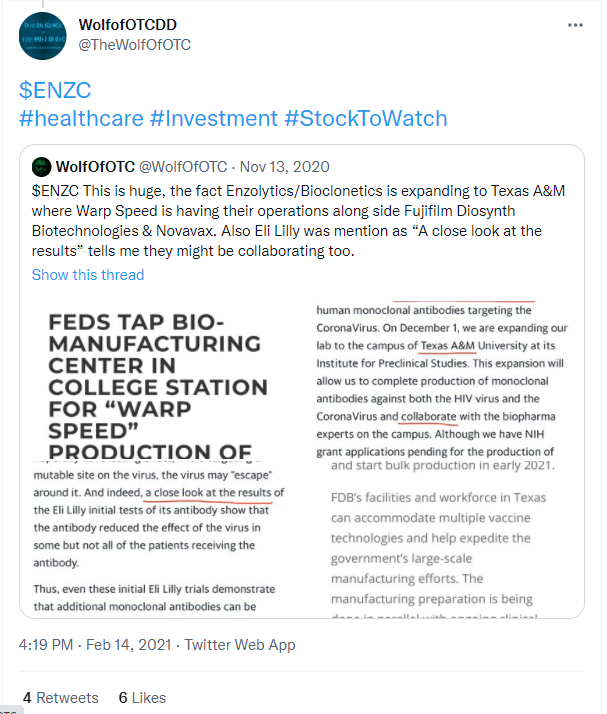 Of course Eli Lilly is going to collaborate too with Enzolytics!
BOOM!
A fucken shell game
Lilly CEOs also on Intel Corporation
Wouldn't it be funny if that Bulgarian company was owned by Eli Lilly?
ok im going to stop now…
---
…Rosetta Lifecare
Rosetta came AFTER the patents
Here are the owners of Rosetta
Khan… only rosetta
Chess … only rosetta
Valentin… 3 other companies
Valentin associated with 15 companies and one controls the financing
but wait……. it does not look like him???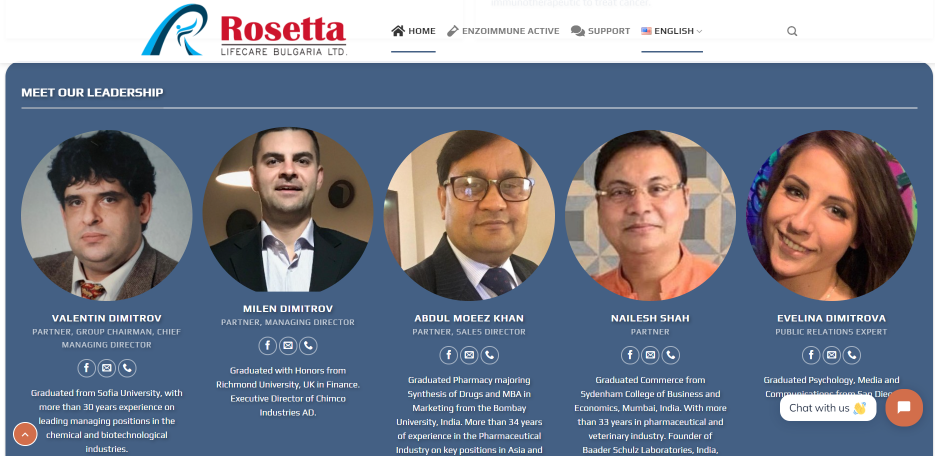 2013 – Mr. Dimitrov (48) has an impressive professional history in the International Pharmaceutical World along with an impressive background in the formation and management of International Corporations, including the founding member and supervisory Board Chairman of the International Orthodox Bank – (present "Investbank" JSC).
Immunotech Director Bo Linton, further commented Mr. Dimitrov has an extensive knowledge of the Immunotech "IPF" patented technology and has worked alongside the company for several years, assisting with International awareness and potential Clinical Trial progression for the company's Immunotherapy Treatments.
Immunotech President Harry Zhabilov commented, "We are very pleased to announce the appointment of Valentin to the Board of Directors and feel he will be a valuable member of our team, and significantly help accelerate the progression of the company towards FDA approval for the 'IPF' technology."
Here is his CV
Immunotech Laboratories, Inc. appoints Mr. Valentin Dimitrov to the board of directors of the company. Mr. Dimitrov is a CEO of M.T. Rose Corporation also Mr. Dimitrov is one of the owners of the second largest chemical plant in Bulgaria, Europe.
Here is the connection of Rosetta Lifecare to Enzolytics
The ENZC narrative is: The product in their website requires approvals from the FDA but it is not held to the same standards as a Drug. That's why it is being marketed as a Nutraceutical instead of a pharmaceutical (which is what ITV-1 is going through approvals for). Those are the basic main differences.
I CALL BS!
It is connected to ENZC through the 110,000,000 shares owned by its partners as well as the NDI 1083 from the FDA being the main ingredient (which is an Enzolytics NDI) and the Zhabilov Patent.
"On July 31, 2018 the Company entered into a license agreement to purchase the worldwide exclusive license for the immunotherapy treatment for Leukemia, the Intellectual Property for the Immune Enhancement Nutraceutical Spray used as an immune system infusion, and the intellectual property for the immunotherapy treatment for Multiple Sclerosis owned by The Zhabilov Trust."
If this is true…. then Rosetta Lifecare has the world wide market on the IPF!
ROSETTA LIFECARE HAS THE WORLDWIDE EXCLUSIVE LICIENCE TO IPF!!!
So KHAN promotes Enzolytics???
His linked in site
and Rosetta Lifecare did the research?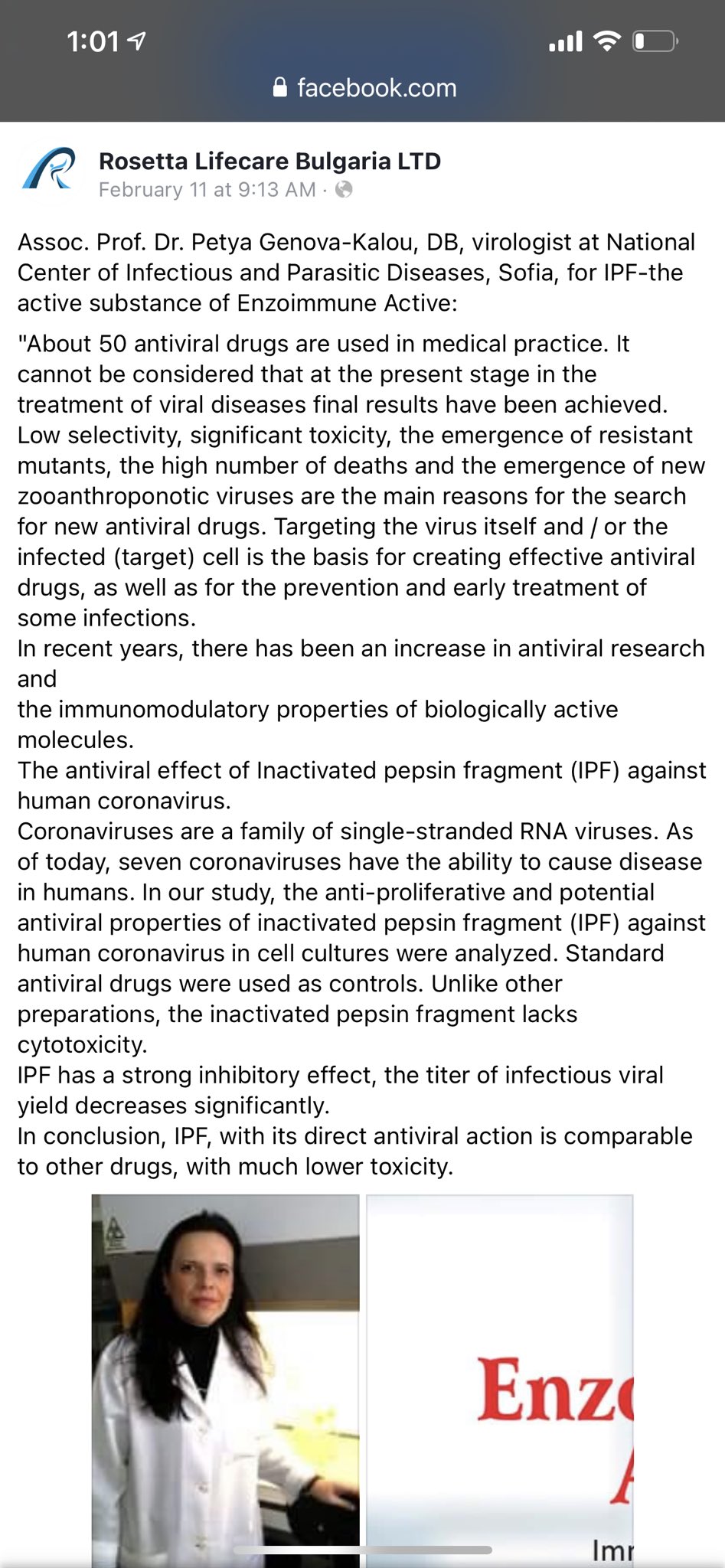 Beauman!
An exclusive WW licensing agreement! BUT they support Enzolytics! They own shares!
They were testing Enzoimmune Active
Enzoimmune started product launch December 2020
Rosetta Lifecare started website 2021
Post pandemic!
Even though they had the contract in 2018
Contradicts even GOLD Panda?
Immunatech Bulgaria?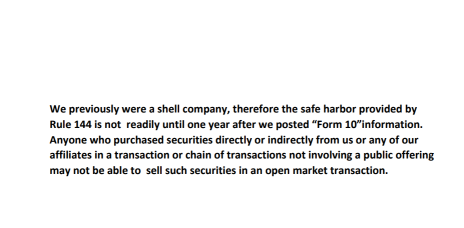 Name Changes
Incorporated in the state of Nevada April 12 2000
Share structure
History
On January 30, 2009 the Company entered into a licensing agreement with Ara Ghanime and Harry Zhabilov wherein the Company received a license from the Zhabilov Trust for use of the patents underlying use of IPF in treatment of HIV/AIDS only. The licensing agreement provides for Ara Ghanime and Harry Zhabilov to receive 41.5% each of an interest in Immunotech Laboratories, Inc
83%
They are playing around with shares of a company that does NOT produce anything?
The Company is currently in the research and development stage of operations and is in the process of finalizing field test and starting Clinical test through a Bulgarian subsidiary of which the Company owns 49%
They announced its change is shell status in 2013?
Still saying they were doing clinical trials?
So Immunotech Bulgaria holds the patent rights?

Study
So he filed his patent in Canada in 2004! even before the US patent?
Immunotech owns 49% of Immunotech Bulgaria…….
Harry's work history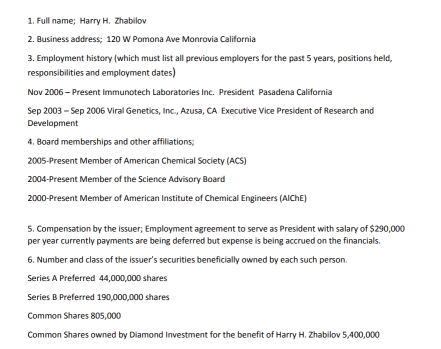 Diamond investment?
Valentin Dimitrov (Rosetta Lifecare) shares he has in Immunotech
Here we go… Mt Rose Corporation owns shares too…. who is mount rose?
See…. Mt Rose Corporation is Valentin Dimitrov of Rosetta! …………………….. Immunotech Laboratories, Inc. appoints Mr. Valentin Dimitrov to the board of directors of the company. Mr. Dimitrov is a CEO of M.T. Rose Corporation also Mr. Dimitrov is one of the owners of the second largest chemical plant in Bulgaria, Europe.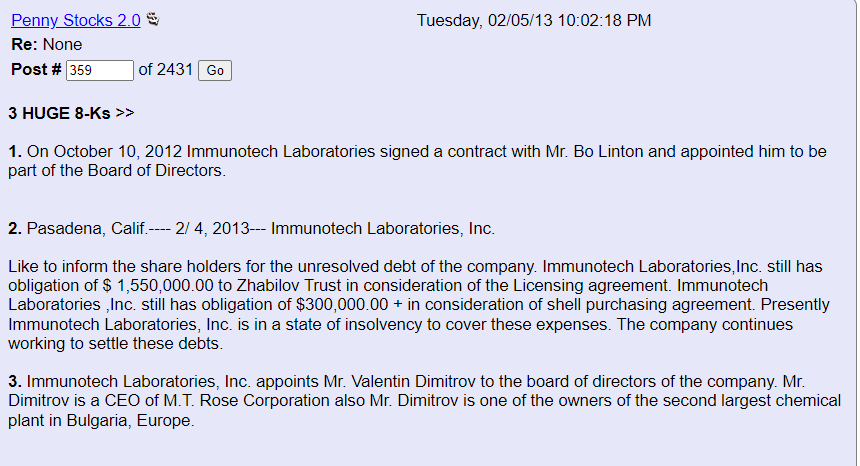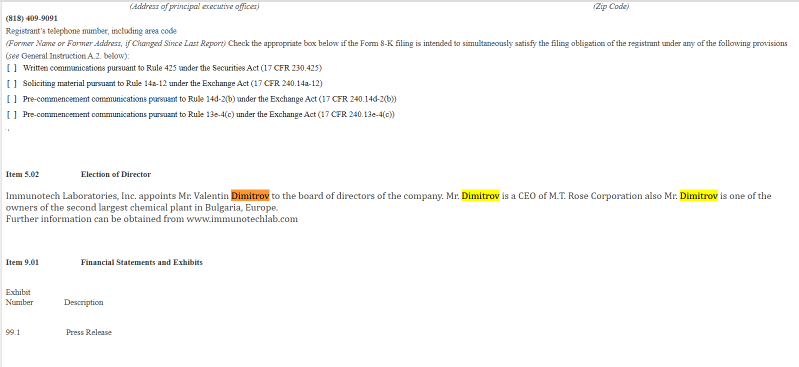 MT Rose and Dimitar Savov got shares
that tie Immunotech BG and Rosetta with Immunotech
1. MT Rose Corporation May through September 2012 shares issued 200,060,000 for services rendered in association with placement of director and clinical trials in Bulgaria.
2. MT Rose is a BENEFICIAL OWNER!
that is Rosetta!
It's a fucken game!
They had 20 patents
Here is Immunotech.com year 2000 it redirects
to Beckman Coulter!
and Beckman Coulter… Immunotech CZ signed a deal with Immunotech???
Anyway, the research shows Rosetta is a beneficial owner…. well MT Rose Corporation is… which is Valentin Dimitrov!
It means immunotech and Rosetta are the same!
Listen the science is good…. solid….. but the product is questionable!
Enzolytics is Immunotech BG!
Honestly Zhabilov opened so many companies?
Basically, Rosetta is Immunotech is Enzolytics…
TIMELINE
1. July 14 2014 disclosure statement for Immunotech Inc (Nevada) shows:
~ Beneficial owners are Harry Zhabilov and MT Rose Corporation
2. MT Rose Corporation is Valentin Dimitrov of Rosetta Lifecare! …………………….. Immunotech Laboratories, Inc. appoints Mr. Valentin Dimitrov to the board of directors of the company. Mr. Dimitrov is a CEO of M.T. Rose Corporation also Mr. Dimitrov is one of the owners of the second largest chemical plant in Bulgaria, Europe. https://investorshub.advfn.com/boards/read_msg.aspx?message_id=84244552
SO IMMUNOTECH INC NEVADA is also Rosetta LIFECARE
3. Also, Dimitar Savov of Immunotech BG has shares with Immunotech Inc NEVADA
4. So you have Immunotech Inc (Nevada) and Immunotech BG and Rosetta Lifecare ALL TOGETHER
5. Immunotech NEVADA owns 49% of the Bulgarian subsidiary Immunotech BG The Company is currently in the research and development stage of operations and is in the process of finalizing field test and starting Clinical test through a Bulgarian subsidiary of which the Company owns 49%
Immunitech BG was formed October 11 2012
So Immunotech BG is a subsidiary of Immunotech (Nevada)
6. April 16 2020 Enzolytics announces partnership with Immunotech BG https://www.sec.gov/Archives/edgar/data/1421851/000107878220000273/f8k041520_ex99z1.htm Enzolytics owns 49% of Immunotech Laboratories BG-Europe.
7. Harry Zhabilov founded Enzolytics in 2009 https://www.linkedin.com/in/harry-zhabilov-1a05571a
We need to update time line
Enzolytics Inc was founded by Harry Zhabilov on February 23 2009 https://opencorporates.com/companies/us_de/4658525
SO HE ANNOUNCES MERGER IN 2020?
wtf?
The guy filed corporations everywhere!
The timeline is a story on its own!
and we know there is more here!
China, mgm….
DD
---
Enzolytics, Immunotech, Immunotech BG, Rosetta Lifecare all the same guys
The drama is insane….. but everything goes back to Zhabilov Trust
---
Look at this… it's Immunotech Bulgaria
DIMITAR SLAVCHEV SAVOV, manager
DIMITAR SLAVCHEV SAVOV, partner
IMMUNOTECH LABORATORIES INC., NV20001269307, partner
fuck! Immunotech Laboratories INC was a partner in Immunotech BG!
Do you see how Dimitar is lying in the press release in Gold Panda
April 16 2020 Enzolytics owns 49% of Immunotech BG
Immunotech Laboratories (Nevada) incorporated April 11 2000
and another in California
Viral Genetics now VG Life sciences
Viral Genetics advisory board
Mr. Zhabilov previously served as Executive Vice President at VG Life Sciences, Inc.,
VG Life Sciences is a Shell Company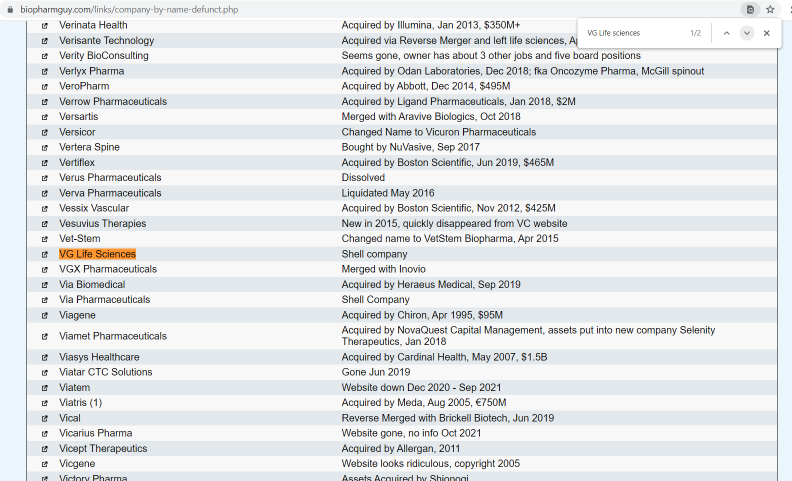 Who owns Viral Genetics? Harry Zhabilov knows Montagnier He hired him

Even though Viral Genetics announced they were changing their name to VG Life Sciences in 2012…. there already was a VG Life Sciences formed in 1998
The corporation lawyers in Delaware formed VG Life Sciences
Who is Harry Zhabilov? Another Einstein?
He was in Bulgaria then came to California…. he had a partner Ara…. remember the other Immunotech in California
On January 30, 2009 the Company entered into a licensing agreement with Ara Ghanime and Harry Zhabilov wherein the Company received a license from the Zhabilov Trust for use of the patents underlying use of IPF in treatment of HIV/AIDS only. The licensing agreement provides for Ara Ghanime and Harry Zhabilov to receive 41.5% each of an interest in Immunotech Laboratories, Inc
83%
Haig Keledjian, President of Viral Genetics and VG Energy.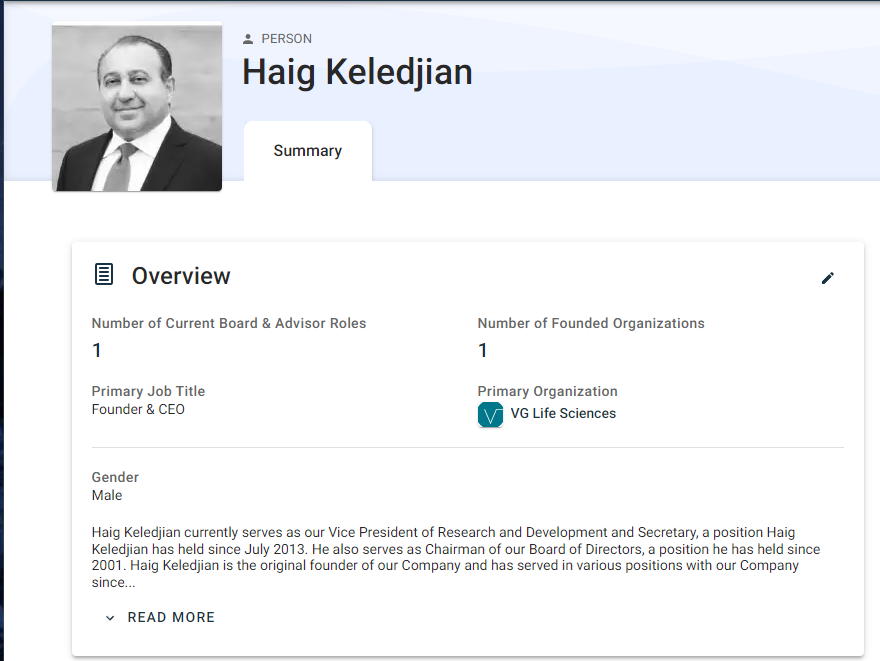 Also CEO of VG Energy. biofuels
VGV-1 ???????/ website since 2000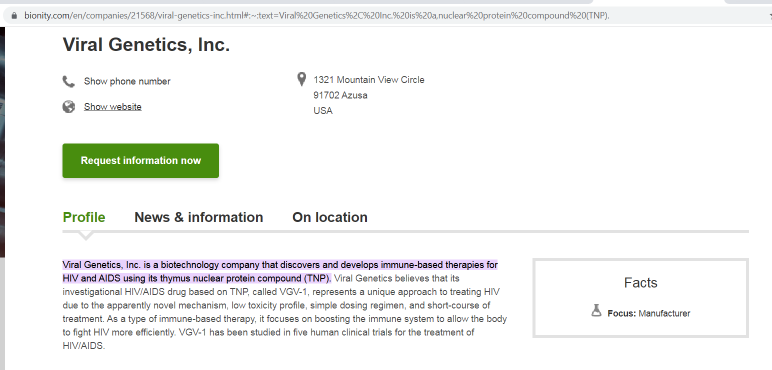 Harry was not an owner of VG he was Director but Arthur and Haig were owners… sec filings 2006
So he said they all settled and got into the ITV-1 patent
Concurrently with execution hereof, Immunotech shall transfer a 49% interest in Immunotech to HARRY ZHABILOV and a 49% interest in Immunotech to ARA GHANIME
"We incorporated under the laws of the state of Delaware on July 11, 1995 under the name Hitech Investment, Inc. On April 22, 1999, we changed our name to 5 Star Living Online, Inc. and commenced operations by pursuing a business to implement an e-commerce luxury auction site. On October 2, 2001, we entered into an Agreement and Plan of Exchange with Viral Genetics, Inc. through which Viral Genetics, Inc. became our wholly-owned subsidiary. Subsequently, on November 5, 2001, we changed our name to Viral Genetics, Inc. On November 26, 2012, we changed our name to VG Life Sciences, Inc., which is our current name."
On March 4, 2013, we retired 10,713 shares due to a lawsuit settlement for Mr. Harry Zhabilov.
Lawsuit Relating to Harry Zhabilov, Jr. and Jordanka Zhabilov On February 9, 2012, we entered into a Settlement Agreement and Mutual Release of Claims with Harry H. Zhabilov and related parties ("Zhabilov Parties") effectively ending litigation and outstanding claims and complaints brought by them against us, and vice versa. As part of this settlement, the Zhabilov Parties agreed to return to the Company all shares, ownership interests, royalties and other value in the Company, its technology, and related entities, including 6,460,401 Company common shares that have been returned to date. In addition, we entered into a NonLicense Commission Agreement with some of the Zhabilov Parties that will pay us a commission on any sales of a product currently being developed by them; and, similarly, we agreed to pay to the Zhabilov Parties a commission on any sales of a product based on an older patent of our which we are not currently developing or expecting any revenue from.
BOTH GALLO AND KELEDJIAN WERE PART OF THE INSTITUTE OF HUMAN VIROLOGY
Gallo was Founder and Director of the Institute!
[Gallo ARTICLE] INSERT]
BOOM!
It's called VGV-1….. wtf is going on??????
Look
GP41 inhibitor
"This is the first placebo-controlled study of VGV-1 and confirms the biological activity of the product. We are encouraged by the results as they appear to be consistent with those of our four previous clinical trials," said Harry Zhabilov, Executive Vice President of Research and Development for the Company. "The results also suggest that the dosing of VGV-1 may not yet be optimized as indicated by the tailing off of the antiviral and immunological effects after day 150. However, it is notable that the peak antiviral effect came 3 months after the completion of treatment. We believe that this lag time between the end of dosing and the peak reduction in viral load further suggests immunological activity. The viral load results in patients with lower CD4 counts indicate significance at both day 150 and 240, however this apparent effect requires further study."
3 months of dosing
Effect wore off after 150 days
VGV-1 was extracted from the thymus? but it's what Zhabilov and his father were working on
and Gallo was the Founder of the Institute of Human Virology… all under one umbrella
the name changed!
LOOK
omg…. it's translated from CHINESE!
So Harry SR was working in Bulgaria on this CURE in 1971!!!!! Same time Robert Gallo and Luc Montagnier were working on HIV!
BOOM!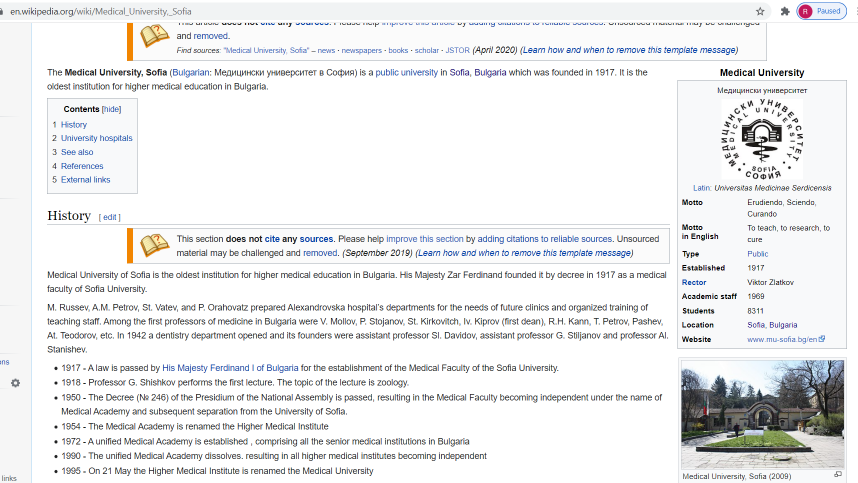 lmao… Austrian
lmao…. the Nine Sovereigns at Windsor!!!
So Bulgaria was communist when Zhabilov was working there?
Zhabilov SR co-founded Viral Genetics Inc
It was based around his invention!
Zhabilov JR tried to bankrupt the company shares
What is unusual about this case is that Viral Genetics was co-founded by Zhabilov Sr. and is now in a legal battle with Zhabilov Jr. "The assets here happen to be patents on a type of drug that obviously could have great value, including financial value,"
Viral Genetics was founded in 1995. The company's researchers study therapies designed to boost the immune system's ability to fight illness. The principal product developed by Zhabilov Sr., called VGV-1, has been shown in South African clinical tests to lower the levels of HIV in the bloodstream.
The company, which has four Harvard University professors on its scientific advisory board, is still in predevelopment phases of the HIV treatment in the United States. The therapy is being researched through a joint venture with the University of Colorado and a biology professor there, Karen Newell.
---
We incorporated under the laws of the state of Delaware on July 11, 1995 under the name Hitech Investment, Inc. On April 22, 1999, we changed our name to 5 Star Living Online, Inc. and commenced operations by pursuing a business to implement an e-commerce luxury auction site. On October 2, 2001, we entered into an Agreement and Plan of Exchange with Viral Genetics, Inc. through which Viral Genetics, Inc. became our wholly-owned subsidiary. Subsequently, on November 5, 2001, we changed our name to Viral Genetics, Inc. On November 26, 2012, we changed our name to VG Life Sciences, Inc., which is our current name.
So Zhabilov left Viral Genetics 2012 and at the same time they then changed its name to VG Life Sciences 2013 at the time of settlement
and the beneficial owners changed too
HiTech Investments did not file anything with the SEC?
lmao… their address is Balfour Place apartments in Seattle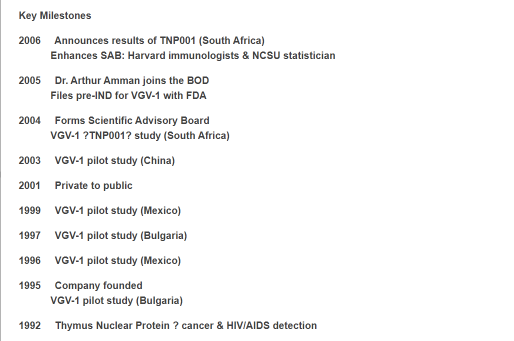 Pilot study CHINA!!!!
1999 quarterly report Fivestar?
5 Star Living was always CHINA
and it turned into Zhabilov's company HiTech… then Viral Genetics…. then VG…
the fact they tested VGV-1 in China in 2003 supports this
HISTORY: Viral Genetics
VGV-1 was filed with the FDA in 2005 by Dr Arthur Ammann
Pilot studies Bulgaria, Mexico, China
Technology binds to GP41 GP120
This is the injectable drug
Remember there are two drugs… ITV-1 injectable and ITV-1 neutraceutical
the Rosetta Lifecare showed the injectable in the old website…. let me find
See? Immunotech BG
Zhabilov was testing in China in 2003 he was the founder of Viral Genetics! formerly HiTech… formerly 5 Star Living… aka… China
and ITV-1 was called VGV-1
Zhabilov is everyone's daddy!?
He was testing in China in 2003…. my guess is the son created drama to distance himself from Viral Genetics… after the court case the company changed its name to VG Life sciences
Everything done in Bulgaria…. Zhar Ferdinand's University
but Zhabilov's roots are in Bulgaria/China
Viral Genetics Inc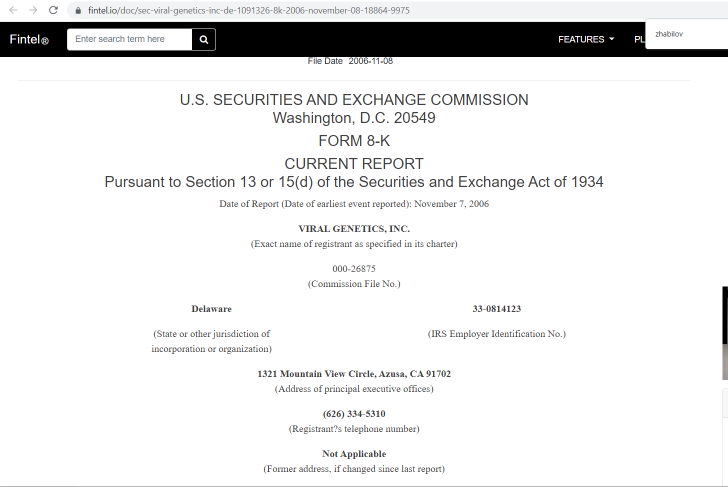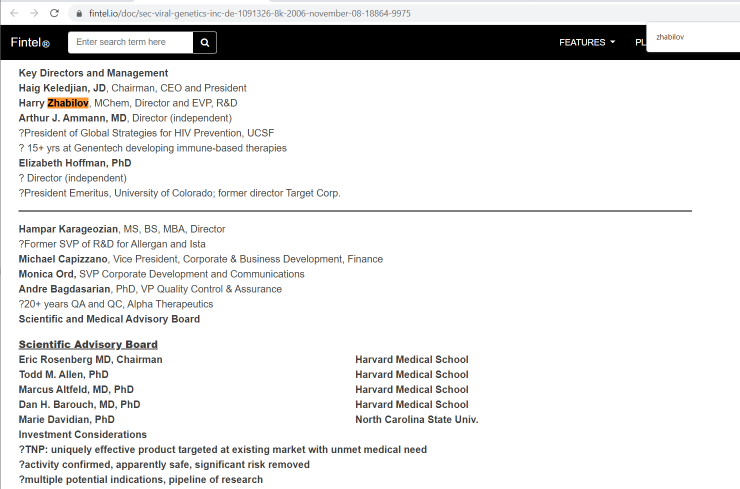 4 Harvard professors
This guy filed the first FDA patents
Arthur J. Ammann, MD, Director (independent) ? President of Global Strategies for HIV Prevention, UCSF ? 15+ yrs at Genentech developing immune-based therapies
This was in 2006…. so they have the technology?
but the injectable is VGV-1
Arthur Ammann… Global Strategies for HIV prevention University of California SF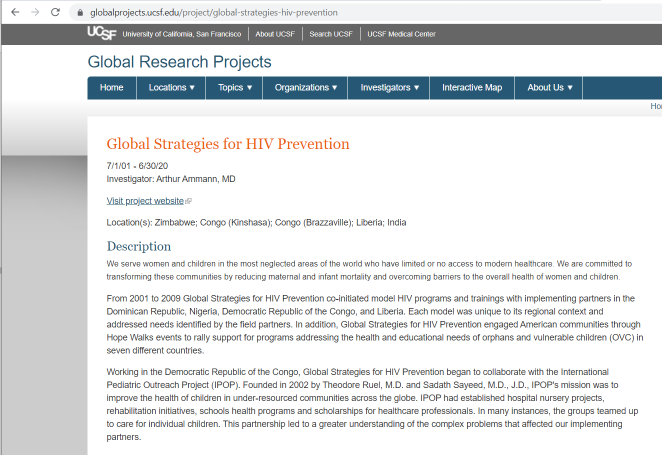 Arthur Ammann
He founded global strategies for HIV prevention
Following HIV infection there was a problem with an orphan epidemic????
These fuckers are after the children
Not the adults… children
Only 25% of the children born to HIV parents are infected
My guess is they were all involved…. Zhabilov got a top AIDS guy in his company
with connections to the NIH UNAIDS CDC
Guess who he is? He developed the lab test for detecting HIV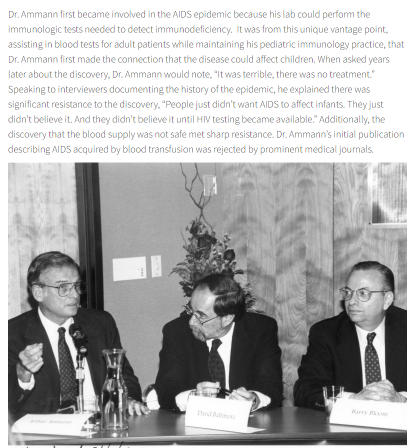 He started global strategies to bring the drugs to africa
He died in August 2021
He developed the pneumonia vaccine for the elderly… thank god I did not take that
In 1985, Ammann left his position at UCSF in order to work with the biotechnology firm, Genentech. There he developed clinical products focused on HIV/AIDS,[12] and although while with Genentech a successful vaccine was not developed
Genentech, Inc., is an American biotechnology corporation which became a subsidiary of Roche in 2009
Look at this…. ???
Ownership registered in the Bahamas but owner is… Canadian?
omg!
Lefebvre and James Hoggan are co-founders of the DeSmogBlog.com group of blogs, which focus on topics related to global warming.[5] The site's self-described purpose is to expose "global warming misinformation campaigns."
From July 2009 to July 2011 Lefebvre served as a director of the David Suzuki Foundation.[7] At that time both Suzuki and Lefebvre resigned from the board of DSF to found the David Suzuki Institute (DSI), which is not a tax deductible charitable organization, and thus is more free to express political opinions. He is also a continuing supporter of the Dalai Lama Center for Peace and Education, a Vancouver-based institution focused upon the teachings of Dalai Lama and "education of the heart."
FUCKEN PLOT TWIST!!! I can't take all the shell games!!!!!!
Fucken hippies!!!!!
That is who Zhabilov Trust must be???
Zhabilov is a puppet!
Not all the shares! 10%
Here is letter of agreement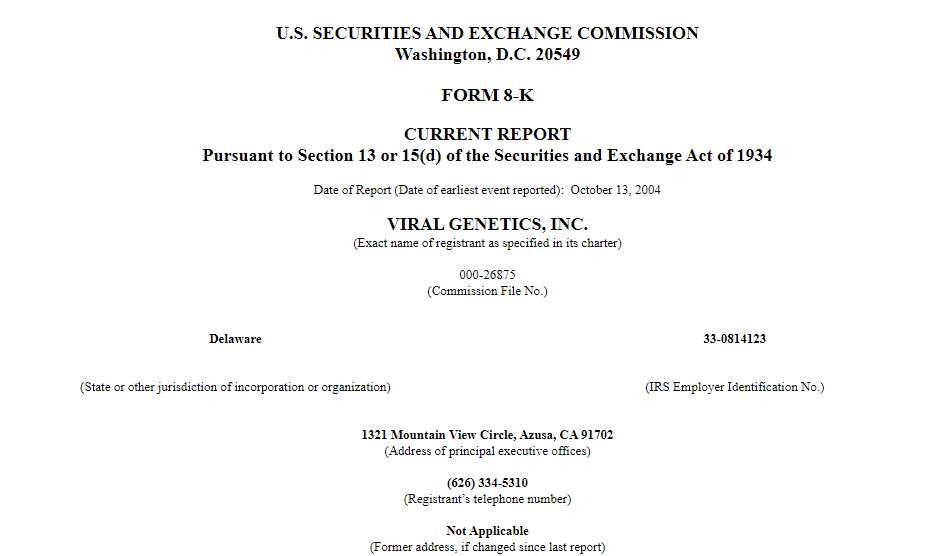 omg! I managed to get the wayback captures on Viral Genetics!
Here is the history!
Look!
Ronald Moss was recruited in 2004!!!!! https://web.archive.org/web/20070626192309/http://www.viralgenetics.com/timeline.html
Zhabilov was not alone
Replacement proteins? take out the bad proteins… more like shut them down?
lmao! Luc again! A recipient of the Nobel Prize in Medicine joined the board in 2009. Dr. Luc Montagnier is the co-discoverer of the HIV virus and is lending his assistance in developing VGV-X.
VGV-X….. the virus and the cure!!!
Luc Montagnier helped develop VGV-X
Wow….. this is the ORIGINAL patent filed by Zhabilov and Zhabilov …. father and son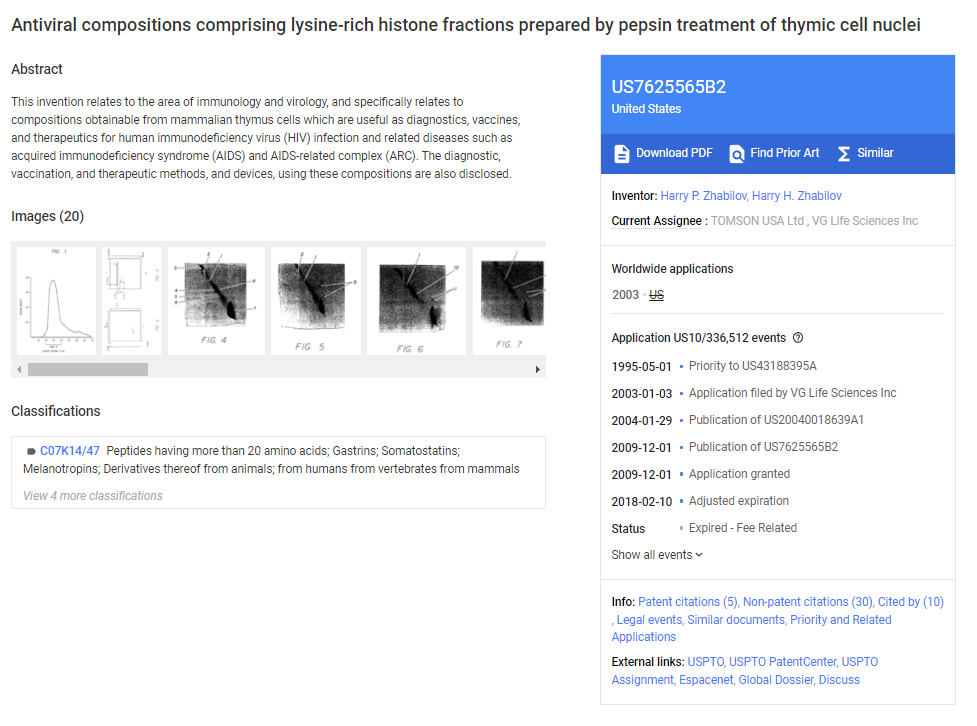 They treated thymus cells…. the thymus is the immune system gland itself as we age it gets smaller…. wow… just wow!
Patent was filed January 3, 2003
US patent US7625565B2
Inventors were Zhabilov and Zhabilov…. but assignees were: TOMSON USA Ltd VG Life Sciences Inc
Harry H. Zhabilov patents: https://patents.google.com/?inventor=Harry+H.+Zhabilov
Harry P. Zhabilov SR patents https://patents.google.com/?inventor=Harry+P.+Zhabilov
The pepsin fragments are what's important… here is Zhabilov Trust Patent combined with Zhaboliv JR…. they own them all!
4 of them
The fragments were being used for a lot of applications…. they apply to a lot of patents… just incredible
VGV-1 used thymus cells TNP with the protein fragments….
They did the trials in Beijing…. but we knew they were going to do that… "niave" was in the Chinese patent profiles
Robert Gallo? Did you see that work?
Zhabilov part of his institute and that institute has global reach to Wuhan… all the main Chinese institutions, Pasteur
sooomeone funded Zhabilovs work in Bulgaria
1970-1990
HIV circa
and you also missed Ronald Moss joining Zhabilov's group in 2004
Bulgaria company was the biggest chemical company in Bulgaria
Bulgaria research facility where Zhabilov worked was founded by Zhar Ferdinand!
NWO royals
This is Zhabilovs work in Bulgaria see the name and the company?
We will find our answers there!!
---
Here is history
All the other patents depended on this one?
Do we know this person? VLADO STOYANOV POPOV
Gallo never left! He is the brains of COVID right now He designed it all!
---
Pharmachim makes insulin….
International Pharmachim…. man not good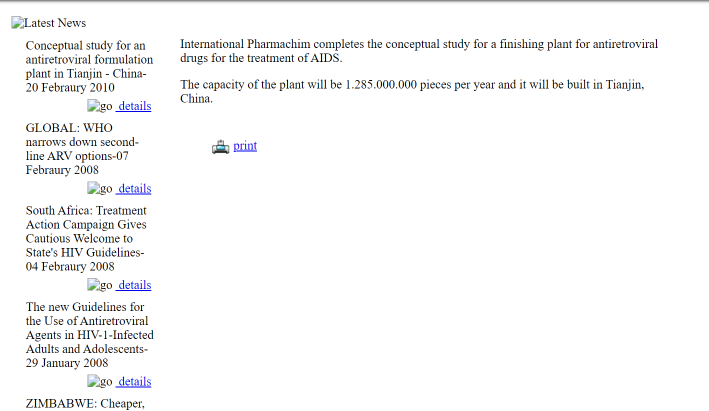 Zhabilov early patent was financed by Pharmachim BG
This is the only one I found and it is WHO heavy weight with collaborations world wide https://web.archive.org/web/20080621010202/http://www.pharmachim.it/sito/partners.php
Take a look had to go into archive too…. the one in Bulgaria supplies
INSULIN to the WHO
INSULIN!
Zhabilov filed the patents the company names were changed but it was always Eli Lilly! The CIA orchestrated this entire fascade!
All shell games… Eli Lilly was first to produce insulin and they have the patents Lilly's notable achievements include being the first company to mass-produce the polio vaccine developed by Jonas Salk, and insulin.
And now this mental health narrative EVERYONE and the Royals (Prince harry) is pushing is to promote more and more of their psychiatric drugs!
Lilly is currently the largest manufacturer of psychiatric medications and produces Prozac (fluoxetine), Dolophine (methadone), Cymbalta (duloxetine), and Zyprexa (olanzapine).
I know kids that have committed suicide because of these drugs doctors are pushing… even adults! There are MORE suicide attempts in the hospital ER than COVID!
Eli Lilly was the first distributor of methadone in the United States, an analgesic used frequently in the treatment of heroin, opium and other opioid and narcotic drug addictions.[citation needed] Eli Lilly was able to acquire the right to produce the drug commercially for just $1 because the patent rights of the original patent holders, IG Farben and Farbwerke Hoechst, were not protected after the Allies of World War II seized all German patents, research records and trade names. Eli Lilly introduced the drug to the United States in 1947, marketed under the trade name "Dolophine".[146]
IG Farben!!! LMFAO! The Nazi gas chamber gas producers!
This one Pharmachim BG supplies insulin
---
Here is Pharmachim!
It was state owned… communist state of Bulgaria
So Pharmachim is registered in 32 countries
It's Russian?
Sopharma group bought them out
lol…. it underwent a nationalization process…. it's the same company!
our heritage does not even talk about Sopharma buying Pharmachim?
The President of the Republic of Bulgaria George Parvanov officially opened the new pharmaceutical plant "Sopharma – Vrabevo". In this modern plant for production of medicinal products Sopharma invested 20 million BGN. Each step of the construction of the plant followed internationally accepted GMP (Good Manufacturing Practices) standards.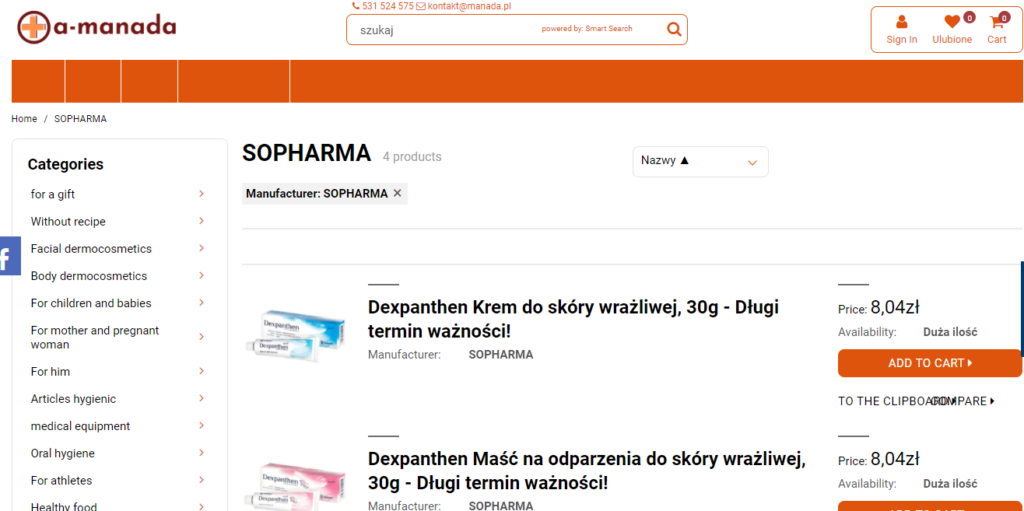 fuck basically Pharmachim was privatized…. renamed to SOPHARMA!
Russian
Sopharma AD is a member and co-founder of BG Pharma
Sopharma AD is a member of Global Compact Bulgarian Network, Confederation of Employers and Industrialist in Bulgaria (KRIB), Association of Bulgarian Exporters (AHK), AmCham, Bulgarian National Committee of International Chamber of Commerce, Association of Bulgarian Exporters and a co-founder of KRIB, ICC Bulgaria and ABE . The Company is in partnership with different organisations such as Bulgarian Charities Aid Foundation,
SANOFI!!!!!! Is SOPHARMA!!!!
[insert gallo article]
The drug producers
Sanofi produced all the vaccines… Pfizer, Moderna, J& J
Bulgaria does not have raw materials for drugs it has to import them
Zhabilov was always pharma's bitch!
lmao! look
Sopharma selling Rosetta Enzoimmune Active
but Rosetta says they are not licenced?
Zhabilov SR first patent filed in 1973 with PHARMACHIM… aka… Sopharma
aka Sanofi
1973, before he made his way to America!
That's who funded his research in Bulgaria
thats the only one that was funded in Bulgaria? the rest he submitted in the USA?
Viral Genetics were on Zhabilov SR patent and TOMSON USA Ltd
---
Who is Tomson USA Ltd???
Tomson Voting Trust (of which Harry Zhabilov, Jr. is a beneficiary)
Zhabilov's lawsuit against Viral Genetic Inc
The lawyers involved were Timothy & Thomas LLC…. but they were also parties to the fucken lawsuit!
They had a claim to the technology!!!!
Look who one is!
Wright has served as Special Counsel and Director of Intergovernmental Affairs for Chicago Mayor Harold Washington and was the Commissioner of the Department of Economic Development for the City of Chicago. Mr. Wright has also served in various capacities in the administrations of Presidents William Clinton, George H. Bush and George W. Bush, as well as Chief of Staff for Congressman Bobby Rush. He has served as a Director for the Southern African Economic Development Fund and as a Director of the Federal Home Loan Bank of Chicago. He has also served as Chairman of the Sub-Saharan African Advisory Committee of the Export-Import Bank of the United States.
TIMOTHY W. WRIGHT lll
which means they are part of the fucken TRUST
Dr. Harry Zhabilov, Sr. performed some of the earliest research into TNP-based treatments for HIV/AIDS. Zhabilov Sr. was VGI'S founder and its chief scientific officer. Zhabilov Sr. developed a secret, proprietary process for the extraction of TNP from thymus tissue. After Zhabilov Sr. died in 2003, his son, Harry Zhabilov, Jr., was the only person who knew how the process worked. In 2003, VGI employed Zhabilov Jr. to continue his father's work.
In addition, at some point in the second half of 2006, VGI entered into a joint venture with the University of Colorado. Under the joint venture, the University obtained an interest in VGI and the University and its scientists agreed to study VGI's HIV/AIDS drugs. At about this time, VGI also decided to stop attempting to develop drug products derived from TNP. Approximately two months later, VGI decided to terminate Zhabilov Jr.
They had to stop because Zhabilov held the patent on the pepsin fragments that were used on the Thymus Nucleic Proteins TNP
and this is Tomson USA LTD that appears on Zhabilovs patent?
Also at that address?
Arnold O Beckman Inc
of Beckman Lifesciences
---
Boom
The Soviet delegation was bolstered by an 18-person Bulgarian delegation, evolving out of the Bulgarian State Committee for the Protection of Nature, described by one participant as the "Bulgarian version of the U.S. Environmental Protection Agency. " This group is believed by some observers to derive, ultimately, from the mystical-cult layers in Bulgaria, formerly run by the daughter of Soviet President Todor Zhivkov, Ludmila Zhivkova, who died in the early 1980s. Zhivkov himself sent a welcoming address to the Varna conference
The President of Communist Bulgaria when Zhabilov was doing research there!
Todor Zhivkov was President of Bulgaria
From Aug. 25 to Aug. 28, almost 100 individuals from 30 countries congregated under the auspices of the Bulgarian National Committee for the Protection of Nature and the Bulgarian magazine Man and Nature. Headed by the Sofia, Bulgaria-based Vesselyne Neykon. Nearly 40 of those in attendance were from Bulgaria or the Soviet Union. The Soviet delegation was headed by Ivan Frolov, editor of the theoretical magazine Kommunist and head of the U.S.S.R.' s Institute for the Study of the Problems of Mankind. Frolov has been the most persistent and outspoken of Soviet writers, in rallying to the defense of Western Malthusians, including West Germany's neo-Nazi Green Party, and has met leaders of the Green Party on at least two occasions
SOFIA…..
Eco-Forum's chief secretary, Vesselyne Neykon of Bulgaria.
They were part of the Club of Rome
The American embassy was located in Sofia and Kissinger was really active?
There is a Bulgarian association of the Club of Rome in…. Sofia?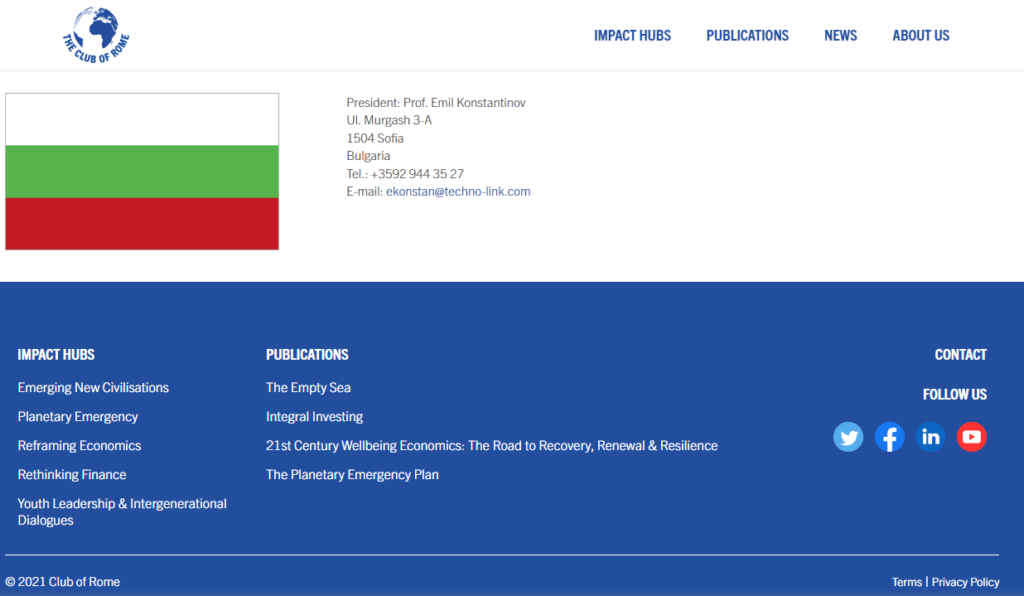 in Sofia
Why is Sofia important?
Sofia is Kissinger central!
US embassy there
Immunogen Bg alka Enzolytics is there too
and the Royals ran Bulgaria
---
Cotropia Paper 1976 funded by NIH
Cotropia worked at the MD Anderson Cancer Center and the history there is…. just WOW!
wait for the BOOM…
Do you see the author on Cotropia's paper? J. Gutterman?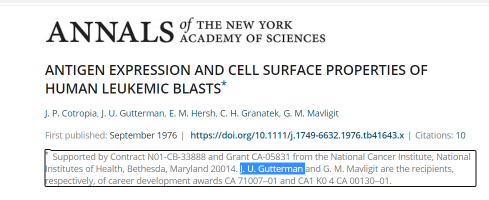 Here is the BOOM….. he worked with Robert Gallo! This is huge! You see the author recieving the funding from the NIH was Gutterman… it was HIS lab… thats how it works…. here he is working in collaboration with Robert Gallo!
That's a 1986 paper but i will find their early work… they definately know each other
the connect is Gutterman
Here are Gallo's stored papers

like an archive of sorts
Box 4 has his paper work
Here is Box 4 link to his files that were archived https://hollisarchives.lib.harvard.edu/repositories/14/top_containers/61602
Gutterman is there!
so there was correspondence but you would have to physically go there and read the files[10:10 PM]
Gutterman was giving Gallo cell samples of HIV patients!
So Cotropia worked in Gutterman's Lab
It wasn't just NIH funding he got, there was already a collaboration between Gallo and Gutterman's lab!
Cotropia was always part of the plan
#SuperGroverIsNotaHero
I'm not too sure what is here but it may link Gutterman with Cotropia's Bioclonetics
Gallo is the connect to Cotropia through Gutterman…. Zhabilov harder since a lot is in Bulgaria…
yes it should be in the Gallo File
---
Gutterman got an NIH award in 1974!
and Cotropia's resume shows he was working there at the time!
the SAME time Gutterman was giving Gallo the blood samples!!!!
so Zhabilov brings in Montagnier and Cotropia brings in Gallo
lmao… that is a NCI (National Cancer Institute) Program!!!
too funny!!!
NCIs Developmental Therapeutics Program also has a repository for drugs, monoclonal antibodies etc… that are developded
So Joseph Cotropia was working with Jordan Gutterman who was funded by the NCI and NIH…during 1973-1979…. same timeline as the Hep B vaccines! And at the time Gutterman was providing Robert Gallo samples for his research PRE-HIV!
---
Cotropia had his own foundation
located at same address as Bioclonetics
What is unusual is the name?
Organization Name The Cotropia Biomedical Research Institute
Other Name Schmiechen John
Who is John?
Cotropia's foundation is trying to save elephants from the herpes virus?
Project called "Save Elie" here is their wayback site
John Ludlow was a creator of the project
along with Joey McGirr
oh shit!
They have a twitter account with 238 followers
HICKS…. the guy from Intel was a follower… I saw it then twitter blocked me??
James Hicks….. this guy! Media Consultant for Intel!
I was in???? I saw their followers??? WTF?
There was an account with over 647K followers… Inky Mark followed him and James hicks?
So Cotropia was involved with the WWF and this Save Elie project to save elephants?
They are even following the WE foundation brothers… all activists?
WWF… Dicaprio, Ruffallo…. Degeneres…
Beauman follows that account too
See? twitter blocked me access to the followers list… first I got in
then…blocked???
Some of these people have 12 followers but they in turn have millions of followers?
Charles Cotropia follows Save Elie!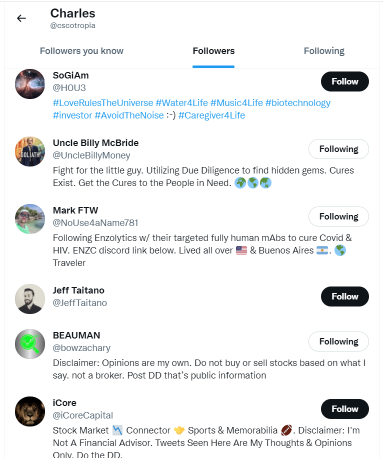 Look! Now twitter blocked me from seeing Charles Cotropia's followers??
Are you seeing this??
Charles Cotropia is following: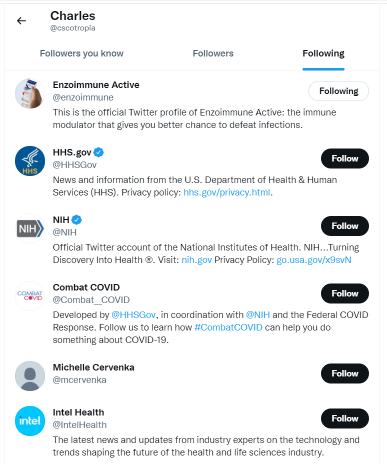 Elephant voices…BC Patent law?
another Cotropia?
Dawn-Marie Bey is married to Chris Cotropia
Chris Cotropia is Charles Cotropia's son
thats it! TayeDiggs
647K followers
---
Chandra contributes to THE YAUN
Chandra joined the community?
Here's Beauman….. look at the big pharma he likes "Sun Pharma" is China
London City University… law… Rothschild central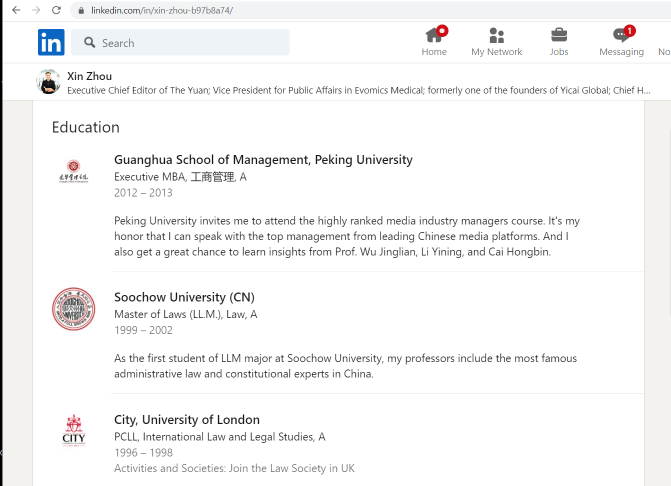 Alie Chang
Shanghai Media Group is the holding company of Yicai Global (China) (formerly known as China Business Network), which in addition to the TV channel also runs a magazine named CBN Weekly, a newspaper called CBN Paper, radio channel CBN Radio and a number of websites carrying the name.[6][7] In 2015 Alibaba Group paid 1.2 billion yuan ($193.5 million) to Shanghai Media Group for 30% of CBN's stocks.[8][9][10][11][12] In October 2020, the United States Department of State designated Yicai Global as a "foreign mission" of China https://en.wikipedia.org/wiki/Shanghai_Media_Group
CBN… China Business Network https://chinabn.org/english/index.aspx
Shanghai Media Group is the holding company of China Business Network (CBN
China Central Television is the predominant state television broadcaster in Mainland China. CCTV has a network of 50 channels broadcasting different programmes and is accessible to more than one billion viewers.
Look at Alie Chang now!
yes… Harry JR brought China with him!
International Technology Systems Inc…. a PANAMA based company
Holy crap…. this is her company!
The website is given in the biography above
and the cure is tied to… intel? this is a wireless company… trying to find the backers… I say it evolved into Huawei!…. my guess?
Look at their logo
Part of this company is
Earthnet that evolved into Immunotech… then Enzolytics was one subsidiary and the second one was CCS above
About the Company CCS Technology Group was formed on June 3, 1999 for the purpose of developing new generation technology, https://web.archive.org/web/20060627124526/http://www.callaci.com/
Take a look at the website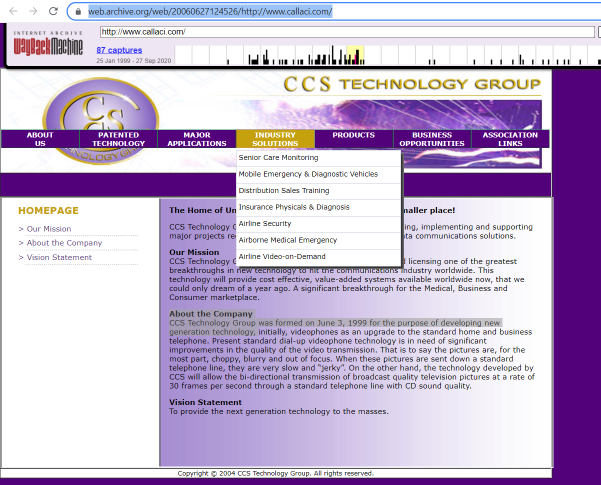 airline security?
medical screening…. Farber! LMAO!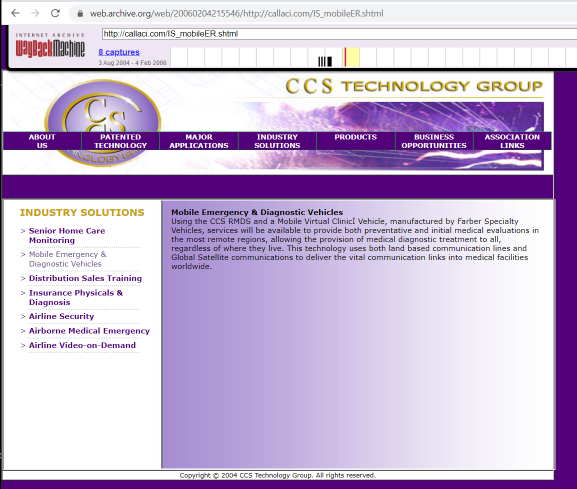 lol… I even see Palanatir in this!
Used to be called Callaci Consulting Services
there is the company website I found on wayback
---
Notice how they play with their company names?
International Technology Systems Inc. = International Telecommunications, Inc. is the holding company for EarthNet Telecom, Inc. and CCS Technology Group, as well as other companies yet to be acquired. ITLS was founded to capitalize on the opportunities that exist with VoIP and WiFi technologies, and to obtain revenues through facilitating product sales for its subsidiaries by marketing its subsidiaries services and products, as well as advertising the entire ITLS group.
YET TO BE ACQUIRED!
BOOM!
SEC report

On July 29th, 2005 Ms. Chang signed Memorandum of Understanding for EarthNet Telecom, a subsidiary of International Telecommunications, Inc. with Guoxin Shiwei Communication Technology Co. Ltd., a subsidiary of The Ministry of Information Industry of the Peoples Republic of China to form a Telecommunication, VoIP and WiFi technology joint-venture in China. This will give the Company a first to market opportunity in China to market its telecommunication, VoIP and WiFi products as well as services.
AND HUAWEI IS BORN?????
Here is the story on file
Exclusive rights in China!
We formed EarthNet Telecom, Inc. pursuant to a Memorandum of Understanding between ITI and Beijing Guoxin Shiwei Communication Technology Co., Ltd., a commercial subsidiary of the Ministry of Information Industry, People's Republic of China ("GXSW"), dated July 29, 2005, into which ITI has vested the exclusive rights to sell, install, operate and otherwise develop and use its video communication systems, Wireless Fidelity ("WiFi") and other related electronic telecommunication technologies in China.
This SEC Report is for…… IMMUNOTECH!
Immunotech IS Huawei!
and it has partnered with INTEL
the perfect cattle prong marriage….. 5G and the chip!
NWOs Huawei & Intel & the Cure: The Perfect Depopulation Marriage!
---
ITLS is in California…. Silicon Valley?
The stock symbol that partnered with them is GXSW???
This is the stock market symbol for the Chinese group
"Management will be watching you"
The only document I found that had GXSW stock id was owned by Morgan and Chase and they scrambled the text?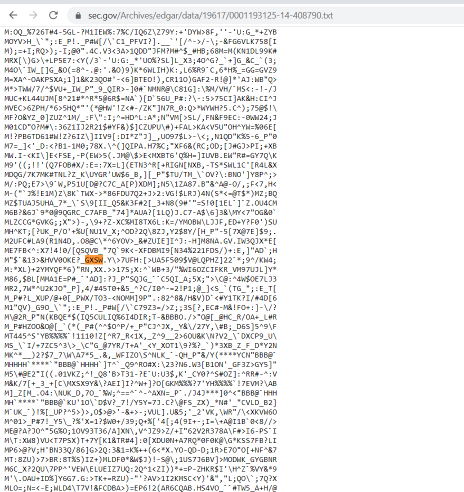 An SEC report too?
Morgan Chase is Rothschild as it gets.
---
Gallo was called an actor when HIV outbreak started… Now Fauci has taken over that roll… SAME PLAYERS both NWO actors for big pharma! Now Gallo is running the fucken show with the Global Vaccine Network
In 1978 trial participants of the initial Hepatitis B vaccine died within 3 years of an unknown autoimmune disease, later called AIDS. Robert Gallo(NIH) was called an "actor" & accused of causing AIDS for big pharma. Now he runs the whole COVID shit show!
---