Recently Dr. David Martin shocked the world when he made the claim the Trudeau Foundation owns a 40% stake in Acuitas Therapeutics, through both direct ownership of shares, and indirect ownership through shell companies.
Pfizer-BioNTech used BC based Acuitas Therapeutics lipid nanoparticle technology.
Of course, verified media is on the case to quickly debunk this, so let's do a deep dive.
1. Acuitas Therapeutics
It partners with government agencies.
Acuitas Therapeutics is a private company incorporated in British Columbia, Canada. We were founded in February 2009 (initially as AlCana Technologies) and have partnered with Alnylam Pharmaceuticals, the University of British Columbia, IRAP and others on several research and development programs relating to systemic delivery of nucleic acid therapeutics.
INITIALLY CALLED AICana Technologies.
PARTNERED with AInylam pharmaceuticals.
address in 2013:
2714 West 31st Ave Vancouver, BC Canada
This is AICana, look at its partners.
This is the vaccine control center itself!
"Join a thriving innovation ecosystem"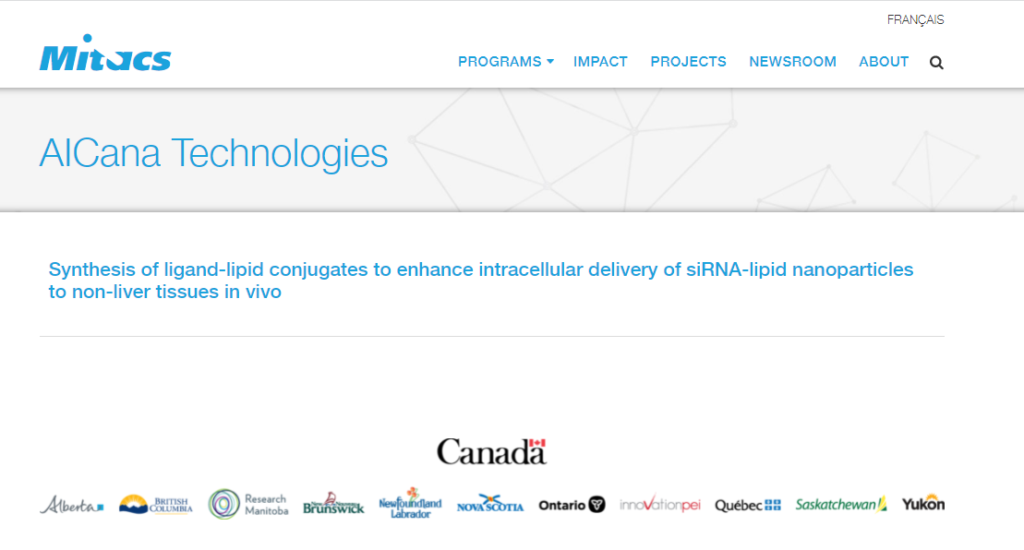 What is the function of siRNA?
siRNAs. siRNAs are highly specific and usually synthesized to reduce the translation of specific messenger RNAs (mRNAs). This is done to reduce the synthesis of particular proteins. They form from double-stranded RNA transcribed and then cut to size in the nucleus before releasing into the cytoplasm.
MITACS stands for Mathematics of Information Technology and Complex Systems.
MITACS is a joint initiative between:
1. pacific institute for mathematics
2.fields institute
3. Centre de recherchers de mathematiques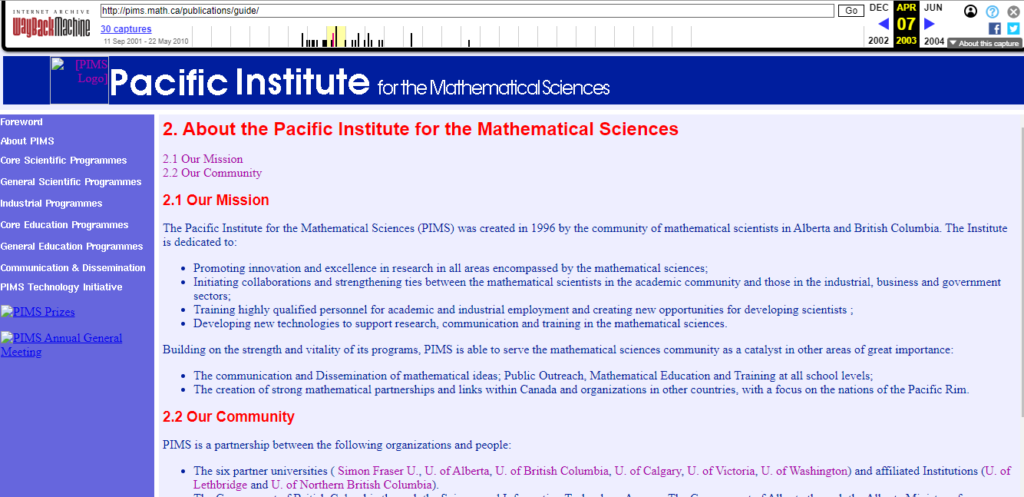 PARTNERS AND AFFILIATES for the pacific institute
2. Centre Recherchers Mathematiques is out of the University of Montreal.
These are its partners.
Connections to France , Bell Canada, Lockheed Martin and the Canadian Association of Physicists… many others
3. Fields Institute
The Fields Institute is located in Toronto. Partners include universities and industry shown here:
THESE ARE MITICAS CURRENT PARTNERSHIPS THEY INCLUDE:
Hydro Quebec, Rogers, China Scholarship Council
Norsat, Nestle, Government of India
Fulbright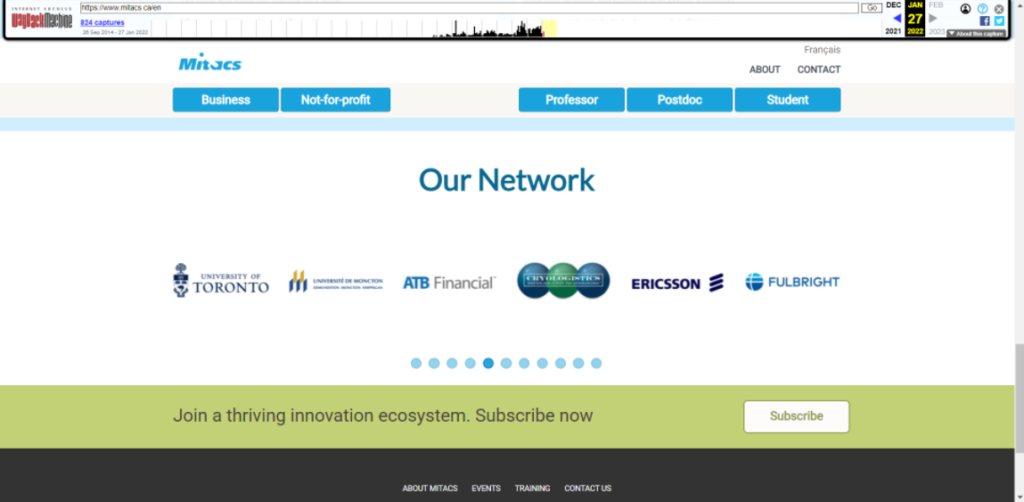 Norsat
Ford, National Bank, Japan Research
Stem Cell Technologies
Sanofi
WWF
They are also doing work in INDIGINOUS SOVEREIGNTY; and fighting climate change.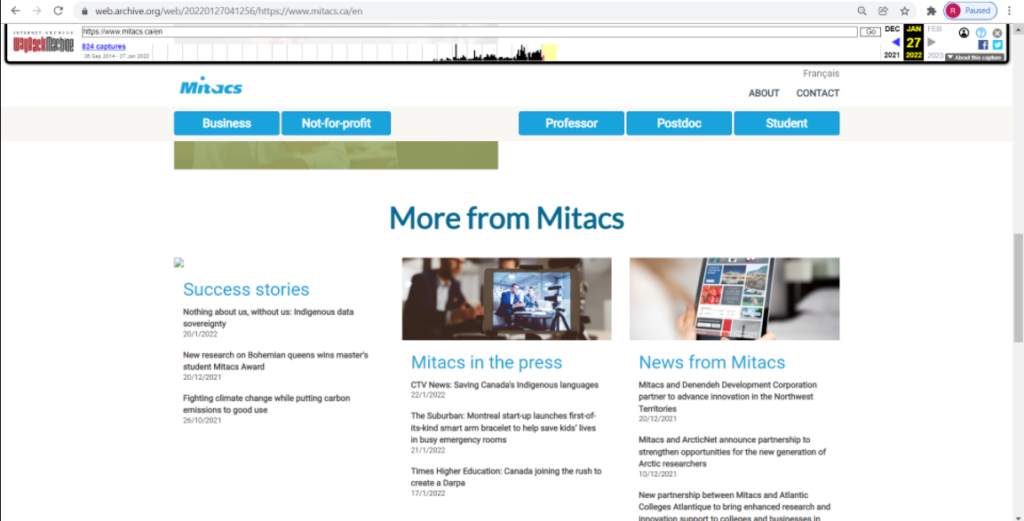 Guess who had a hand at funding MITACS? The Harper government under the portfolio of the Minister of Industry… Minister Maxime Bernier!
MITACS is developing linkages with six leading research centres and networks in the European Union, the United States, Mexico, Australia, Germany, and China. The network is comprised of 65 universities, 148 industries, and 86 government and other organizations.
CHINA
They were the thousand talents project!
AND THAT IS WHY THEY CANNOT RELEASE THE DOCUMENTS FOR THE NATIONAL MICROBIOLOGY LAB IN WINNIPEG!
China's Still In the Loop At Canada's BSL4. Accused "spy" Dr. Qiu STILL working on pathogens and publishing papers.
USA, Canada & China collaborated to bring us COVID19. No spying. No stealing. All administered by the WHO… and Dr. Tam was complicit!
CANADA INC….. BUT PICTURES WENT MISSING? I HAD A LOT OF SCREEN SHOTS ALL THAT DATA ON THE CORPORATIONS FOUNDATIONS IS GONE
MITACS also collaborates with the National Microbiology Laboratory.
MITACS was an extention of the PRI with government funding going directly to MITACs and GENOME Canada.
The Privy Council directed how the programs were laid out.
History of Policy Research Initiative (PRI), Privy Council Office
The govt of Canada funded the Genomic and MITACS directly.
Genome Canada was part of the human genome project and MITACS did the talents project.
Providing research mobility in graduate programs.
Another organization called Brain Canada was also involved.
MITACS Inc
Aimee Chan is the company officer for MITACS Inc.
Also director for Sinclair Redline and NORSTAT.
Over the next few years, Amiee worked her way up the ranks at Norsat, which provides communications products and services to the likes of NATO, Boeing and Motorola.
Sinclair Technologies is part of Norstat.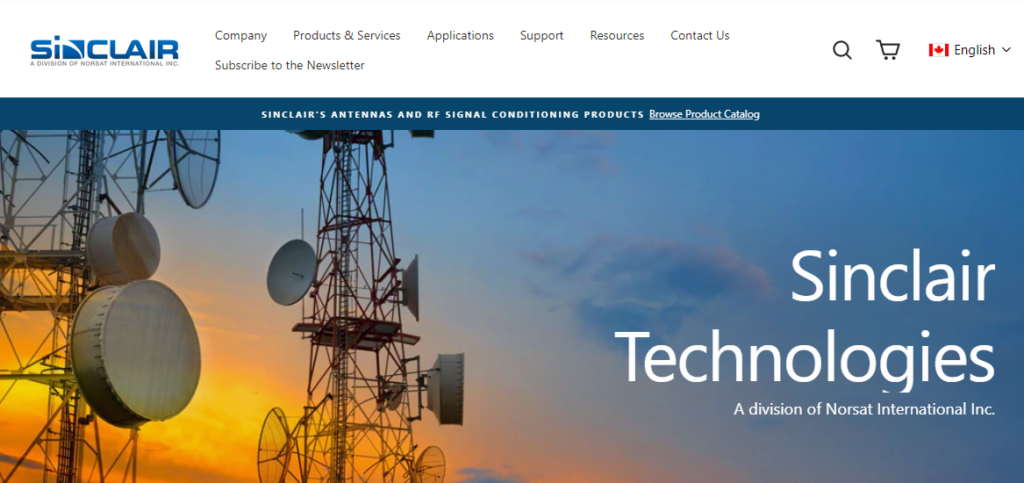 Here is Amiee Chan again with Sinclair.
O…M…..G
Amiee Chan also interviewed with CanTech!
Zhabilovs company was CanTech Pharma!
So Norstat went to China under Amiee's leadership she now runs MITACS.
She is also on the board or Redline Communications (wireless technology).
Richard Yoon also on the board worked with Huawei.
Redline is handling a major surveillance contract for the Saudis.
Redline Communications (TSX:RDL) designs and manufactures powerful wide-area wireless networks for mission-critical applications in challenging locations. Redline networks are used by Oil & Gas companies onshore and offshore, Mining companies on surface and underground operations, by municipalities to remotely monitor infrastructure, and by specialized telecom service providers to deliver premium services. Hundreds of businesses worldwide rely on Redline to engineer, plan and deliver ruggedized, secure and reliable networks for their IoT, voice, data, and video communications needs.
Redline's partnership initiative with Three Pillars Technology and Communication Co., provides a wide range of cross-IT-industry products, applications, and services.
Three Pillars is satelite and climate monitoring weather, air water.
These are its partners.
Microsoft f5 Huawei.
China is at the helm in Canada.
Face masks had graphene oxide coating:
Look…. they were coating the inner layer of the mask!
"When we apply it to an average four-ply face mask, we coat the inner layer so that nothing is on the exterior of the mask," he added.
Graphene oxide is naturally eliminated after a few days, as the surrounding tissue digests the material. Ballerini says that, after two days, they did not observe any inflammation, and no traces of graphene oxide remained at all. Next, Ballerini and colleagues will seek to combine the synapse-targeting behaviour of graphene oxide with its ability to attach to carrier molecules for drug delivery.
Serge Picaud, Deputy Leader of the Graphene Flagship's Biomedical Technologies Work Package, comments: "This work provides another great demonstration of the therapeutic potential of graphene, used either alone or included in a medical device."
What ever is in those swabs the graphene will be eliminate din a few days by the brain but a drug must have been introduced?
Graphene Flagship Group, the graphene council is part of the graphene flagship and they are part of…. MITCAS!
Here is the guy who invented the GO mask coating used on all masks around the world!
they haven't eliminated the mask mandate because they want people to breathe in that crap!
here he is…. MITACS!
Masks are last to go….. they are creating a state of inflammation, and Pfizer is one of their partners.
This no doubts include the Trudeau Foundation, as small a player as it may be. These are all cogs that work in unison as Canada Inc. The bigger issues are Pierre Trudeau's formation of Club of Rome, and allowing those eugenics depopulation agendas take root in our government systems. Calling out Justin is a joke. If you want to get to some real dirt, you need to go back 60 years!
• The Club of Rome & The CIA Depopulation Program at Fauci's Fort Detrick
• Nazi Big Pharma, FDA & Los Alamos National Laboratory Hold the Keys!
• Gain-of-Function Experiments: TheSARS-CoV-2/HIV-1 Story
• SARS-Cov-2 is HIV and Dr. Anthony Fauci Holds the Patents!
Chew on that a while.