CHINA will be manufacturing and supplying the vaccine! ~ Pfiser is working with BioNTech who produced the vaccine ~ BioNTech signed an agreement with Shanghai Fosum giving them manufacturing rights to the vaccine!
In September 2019, BioNTech signed an agreement with the Bill & Melinda Gates Foundation to develop HIV and tuberculosis programs to identify and develop preclinical vaccine and immunotherapy candidates for the prevention of HIV and tuberculosis.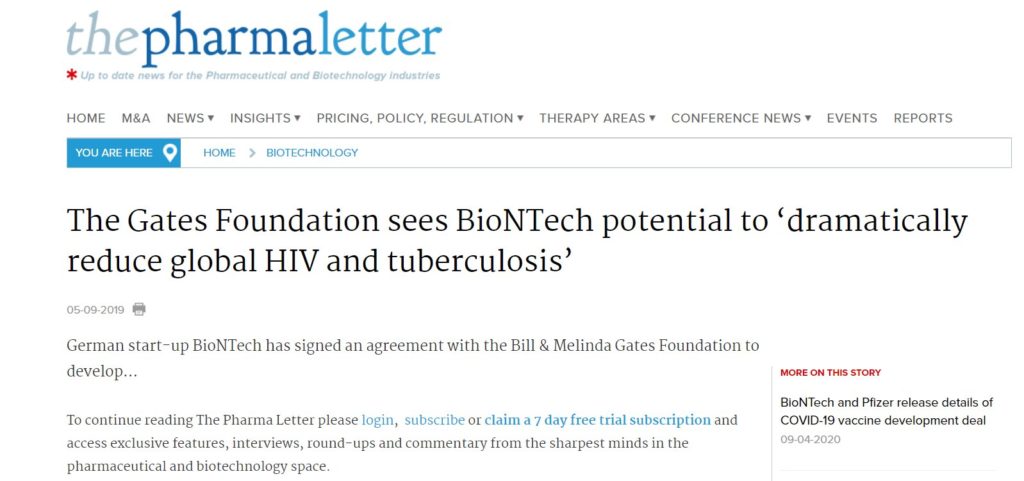 Pfiser's NWO made huge profits! Who are the top shareholders of Pfiser? Rothschild, Rothschild & Rothschild! Oh.. and BlackRock is also owned by CHINA!
Germany, the EU, Canada and now the USA are all scheduled to use this vaccine… they have already set up the delivery infrastructure! The NWO Warp Speed project to Global Genocide!
These are 'mRNA vaccines' and contains a piece of genetic code that trains the immune system to recognize the virus~basically tampering with your immune system! And requires TWO separate injections! On October 22 the Trudeau gov't put a request out for 50 million syringes!
Public Citizen, a consumer advocacy group, called the preliminary data incomplete "bad science" NOT reviewed by the FDA & independent experts. No Evidence that the vaccine prevents serious COVID-19 cases or reduces hospitalizations & deaths!
Pfiser set a record for the largest health care fraud settlement and the largest criminal fine of any kind worth $2.3 billion in 2009.
Let's trust them with a vaccine that is only 90% effective!
In 1996, Pfiser conducted an unapproved clinical trial involving children with meningitis. The trials led to the deaths of 11 children. Dozens more were left disabled!
ALL DONE WITHOUT PARENTAL CONSENT! Let's trust Pfiser because the NWO says so!
In January 2012 a group of Pfiser employees in Puerto Rico filed suit against the company in federal court, charging that it failed to properly manage their pension plan and caused losses totaling hundreds of millions of dollars!
Here are all the VIOLATION TRACKING RECORDS for Pfiser! Violations in the BILLIONS!
In June 2020, BioNTech received €250 million from Singapore's Temasek Holdings and other investors through a private placement of mandatory convertible bonds.
It was already approved and accepted by the Canadian government! ~ under the interim order dated September 16 2020! That's right, this vaccine is in Canada today because of the emergency order, and that's the only way they can get this experimental vaccine into any of us.
It's Fauci approved too. ~ Pfiser is a "highly reputable company"…… Bullshit! Their history suggests otherwise!
Pfiser along with Gilead & Merck have BANKROLLED lobbying groups pushing for the mandatory vaccination of Healthcare workers! ~ Should this vaccine prove to be lethal it could destabilize healthcare systems globally!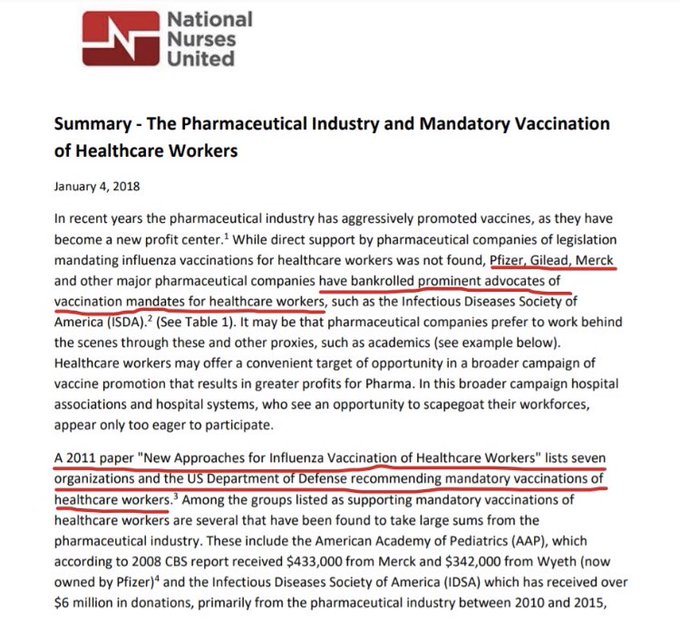 U.S. government looking into Pfizer's operations in China Reuters Published: Nov 06 at 12:08 p.m.
Pfiser partner BioNTech is financed by Temasek Investments with CEOs as sitting Board Members of Gavi (Global Vaccine Alliance) that are developing digital vaccine ID2020!
Temasek Holdings is partnered with Chinese Billionaire Jack Ma with investments in George Soros genomics organization WuXi NextCODE …aka… human genetic engineering! Modified human genomes! They are partnered with Bill Gates and UNTIAID!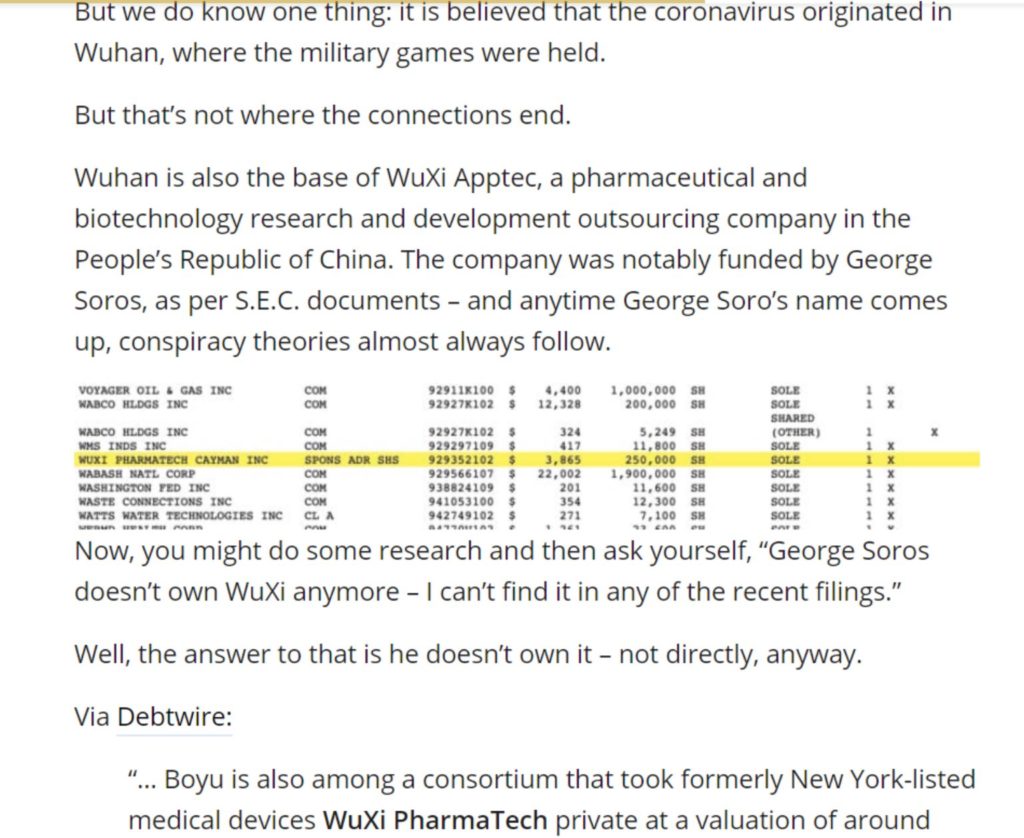 Pfizer's new "90% effective" claim pushed by Fauci & Trump is a lie It violates every rule the NIH & FDA have ever used to test a vaccine Do you expect they're concerned with safety when they made BILLIONS hawking opioids for decades?
Correct me if I am wrong, but all the COVID vaccines are Gates Foundation mRNA DNA disruptors.
None of the trials currently under way are designed to detect a reduction in any serious outcome such as hospital admissions, use of intensive care, or deaths. !!!
WuXi Next CODE & Huawei Technologies to launch "The China Precision Medicine Cloud:" a national-wide cloud infrastructure for tracking Chinese Citizens across China! Huawei is behind the 5G rollout! These are the Collaborators of the Pfiser Vaccine!
Care to explain?